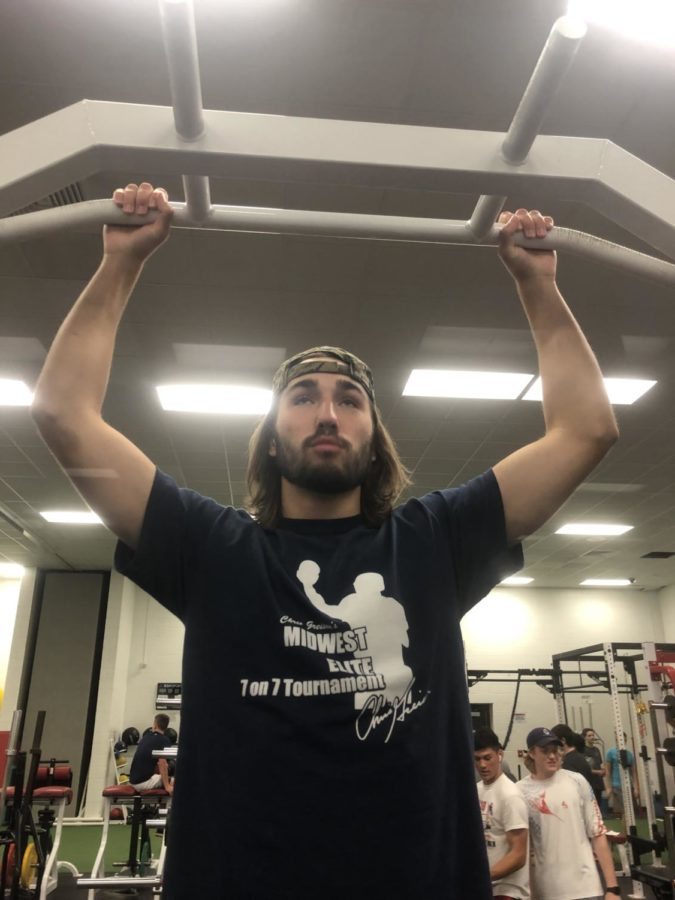 Commitment requires responsibility. It takes time and an endless amount of effort to stay on track. Senior Jacob Kaszuba lives by this idea. He plays football at NHS, and he plans to continue his play into college. He credits his football career with teaching him the meaning of commitment, and many other important messages.
Every day during the offseason, he's up at 5 a.m. lifting weights in preparation for another chance at greatness in the next season. He believes that being committed is like having a suitcase filled with your goals-carrying that weight everywhere you go. This drives him to set a legacy for the underclassmen to look back on and leave a lasting positive memory for everyone. Even outside of the football field, he is introducing that same commitment by taking care of his family, supporting friends and being a hard-working student. 
He credits all of this growth in his outside life to the lessons he has gotten to learn through the sport that he loves. He thinks anyone who is contemplating joining the football team should try it out because of Jacob's core belief that football points athletes toward the path to success in life. He believes sports bring out the best in all participants.
"To be honest, I can say with confidence that I would not have quality friends, and as good of grades if I was never introduced to football." 
Jacob continues to reflect and speculate on life without football.
Football is a watchful eye that always helps him find his way back onto the correct path whenever he strays from it. In the end, Jacob looks back on his time at NHS and feels satisfied with where football leads him — straight to college.