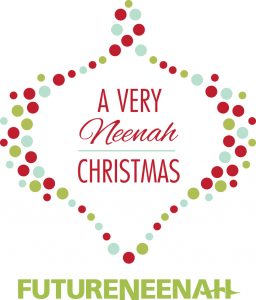 Historical downtown Neenah will host its annual tradition on Friday.
Store windows will be transformed into live mannequin displays featuring holiday and winter scenes. The streets will be filled with hundreds of citizens full of holiday spirit.
Kicking off the holiday season, there are numerous events that will be provided throughout the night, such as Rudolph Run, Mannequin Windows, live reindeer, Santa, horse drawn wagon rides, marshmallow roasting, ice sculptures and many more festive activities. According to Future Neenah's website, "A Very Neenah Christmas" is hosted and coordinated by Future Neenah, which is a nonprofit organization. 
Volunteering is another big component of Mannequin Night. "Every year downtown Neenah is decorated with such a thrill for the new year and holidays that you really can feel the excitement in the air," LAUNCH leader and senior at NHS Paola Beltran said. She will be volunteering her time by working with the Princess Line and will also be decorating cookies with her LAUNCH leader companions. 
Although the events are free, many families choose to donate money by placing a few dollars in buckets that are provided by Future Neenah, which are then placed outside of window scenes. 
"A Very Neenah Christmas" has been bringing the community of Neenah together for the last 23 years and keeps bringing citizens back every year.  "Going downtown every year has been a tradition for me and my family, and every year it becomes more special," Jordyn Knuijt said. She also will be singing along with "Fairest of The Faire," which is the madrigal choir. 
In addition to these important events, citizens should be warned to dress appropriately. With weather conditions that could be harmful to bare skin, parents of students warn their teenagers and kids to dress with care but also enjoy a night full of tradition and holiday festivities.