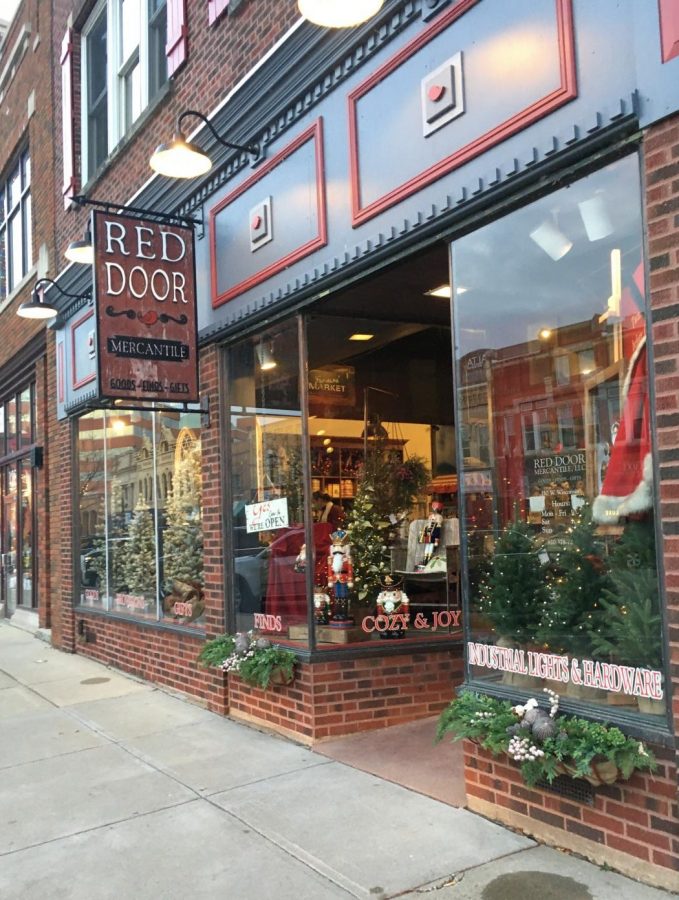 As we enter the holiday season, it becomes apparent that it is a time for gratitude and giving back to the community. Friendly faces stand outside businesses ringing bells and asking for donations. Cheerful greetings are passed like a bowl of mashed potatoes around the family dinner table. Presents congregate under trees, awaiting the morning when a family will gather around and radiate joy. 
However, giving back to the community can be as simple as changing where you buy your gifts, this year especially. According to the Institute for Local Reliance, local businesses increase social engagement in the community, provide more local jobs, give back a greater share of every dollar spent at their store to the community and strengthen the middle class. Additionally, a Tech.co survey of over 100 small businesses found that 80 percent of small businesses were negatively impacted by COVID-19. Supporting local businesses is always important, but this year it could be the difference between their life and death. 
This year, to get in the spirit of giving back, I took a tour of local businesses in the Fox Cities. From quaint Menasha to contemporary Appleton, the Fox Cities is home to many small shops that need your support. Here is my compiled list of some that I love to support:
Restaurants: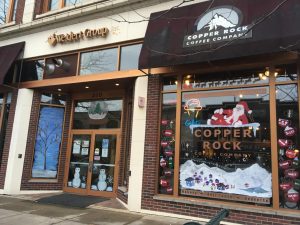 Coffee – Copper Rock (Downtown Appleton)
Copper Rock has it all — great drinks, food and atmosphere. It offers a huge variety of flavors and dishes which cycle in and out with seasonal specials. Since I prefer a cup of chai tea over a mug of coffee, I adore how much variety Copper Rock has to offer. With all the success it has gained since its 2002 open in Downtown Appleton, Copper Rock has expanded to include another location in North Appleton. 
I love going to local coffee shops over the weekend for a change of scenery to get some work done. In fact, I highly recommend all of them. However, of all the outstanding coffee shops in the Fox Cities, I recommend Copper Rock the most for its expansive menu, large seating area great for hanging with friends or hunkering down to study, and cozy atmosphere.  
Breakfast – The Weather Vane (Menasha)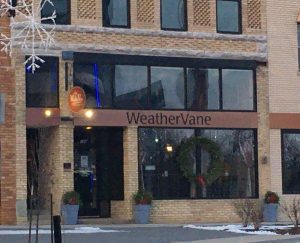 Need a hearty breakfast? Look no further. With a combination of a farmhouse and diner aesthetic, The Weather Vane offers a homestyle meal that is hard to resist. Because of this, it is normally quite busy on the weekends because of  its popularity with customers and also the fact that its food is freshly made to order; however, almost no one regrets the wait. The Weather Vane is known for its hefty helpings, so come with an empty stomach! 
Lunch – SAP Brunch, Brown Bag & Bakery (Appleton)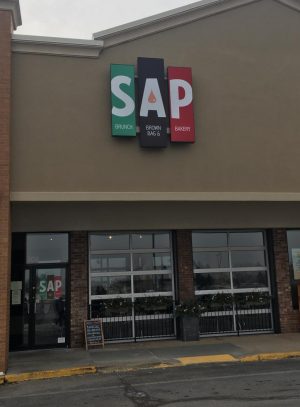 SAP has been one of my favorite restaurants since I was a kid, and it never fails to disappoint me. It is owned by the restaurateurs who run Carmella's, another popular local restaurant just a short stroll away. Because of this, SAP is known for its great service and signature dishes, along with fresh hand-crafted desserts. Because it is so popular, SAP sometimes has a wait for a table; however, it offers options to call ahead, and is located in a strip mall where neighboring stores can pass the time.
Along with its modern diner feel, it has some unique features, like the expansive, garage door-like windows that open and close to create a unique sheltered patio during the warmer months of the year. By eating at SAP, you give back to the community in many different ways; according to its website, it "source[s] from [its] "backyard" when possible, supporting local and WI made/grown products." 
Dinner – Cranky Pat's (Neenah)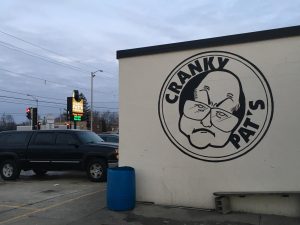 If you are a Neenah resident, you will have definitely heard of Cranky Pat's. A local favorite, Cranky Pat's provides a personal feel that not many pizza places can. Its wide selection of pizzas, create-your-own entrees, and even buffet options are great for pizza-lovers of any kind. Not a fan of pizza? No worries — Cranky Pat's also carries sandwiches and pasta. Because of its late hours, this restaurant is a must for catching up with your friends. 
Additionally, Cranky Pat's does not only offer great pizza but fantastic music too! Catch all sorts of live shows at Cranky Pat's for some tunes to go along with some amazing pizza.
Shopping:
Clothing – The Revival (Downtown Neenah)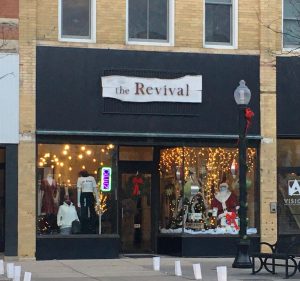 A relatively new addition to the Downtown Neenah family, The Revival opened its doors in June of 2018. I enjoy shopping at The Revival because of the variety always available in store. It carries clothes of many styles. Athleisure, boho, formal wear — you name it, The Revival has it. It also sells many different accessories as well, like scarves, sunglasses, jewelry and even masks. 
The Revival also has an online store, which is super unique for a local boutique. Both in-store and online fronts offer items for sale all the time, up to even 70 percent off. This chic store is the best place to go shopping, or even just gain some style inspiration.
Knick-knacks – Red Door Mercantile (Downtown Neenah)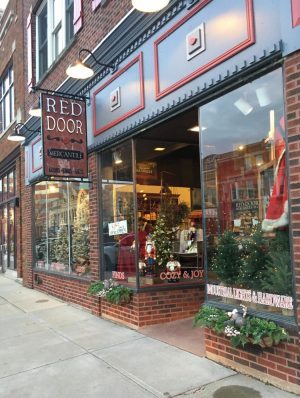 Red Door Mercantile is the self-proclaimed "one-stop shop for the best goods, finds, and gifts across the Fox Valley," and I could not agree more. It has gifts and goodies for everyone. Its goods range from candles to chocolate to home decor to children's books to pillows to so much more. One of its most popular sections contains an array of men's gifts: a space with t-shirts, socks, and cologne that definitely comes in handy when Father's Day rolls around. Red Door Mercantile also provides craft classes where you can make your own handmade decor like any pieces you may see in the store. 
One thing that makes it the most popular is its specific Neenah decor. Pillows, magnets and keychains are all sold to promote Neenah pride. Whether you are a local or a tourist, these goods are a must-buy.
Consignment – Beatnik Betty's Resale Butik (Downtown Appleton)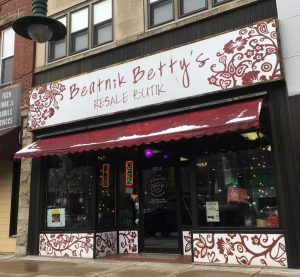 Perhaps the least known of this list is Beatnik Betty's Resale Butik. Do not be scared of the unusual name — this boutique is an outstanding shopping destination for those with an eye for vintage flair. Beatnik Betty's carries new upcycled gear from local vendors along with original vintage items like clothes, shoes, jewelry, pins and records. In addition to being a place to find one-of-a-kind gear, Beatnik Betty's buys customers' clothes as well. When you sell your clothes to be reworked into new gear or simply resold, it not only helps the local economy grow but helps to save the environment as well.
————————————
Although Amazon's speedy delivery and promise of just about every product under the sun is appealing, there is nothing more gratifying than shopping in a way that brings joy to both the buyer and the seller.  Each local store and its owners are unique to the area and they need the support, this year especially.
"I like keeping things local," says junior Marrissa Myska. "It's difficult during COVID for them to make money and pay for their employees as well as their products."  Pandemic or not, she will continue to make an effort to support small businesses, especially her favorite, The Weather Vane (she recommends its bacon).
 This holiday season, make sure to check out your local businesses. Both Marissa and I have found a favorite spot through shopping locally. I am sure that your new place to eat, shop, or do homework may be just around the corner.