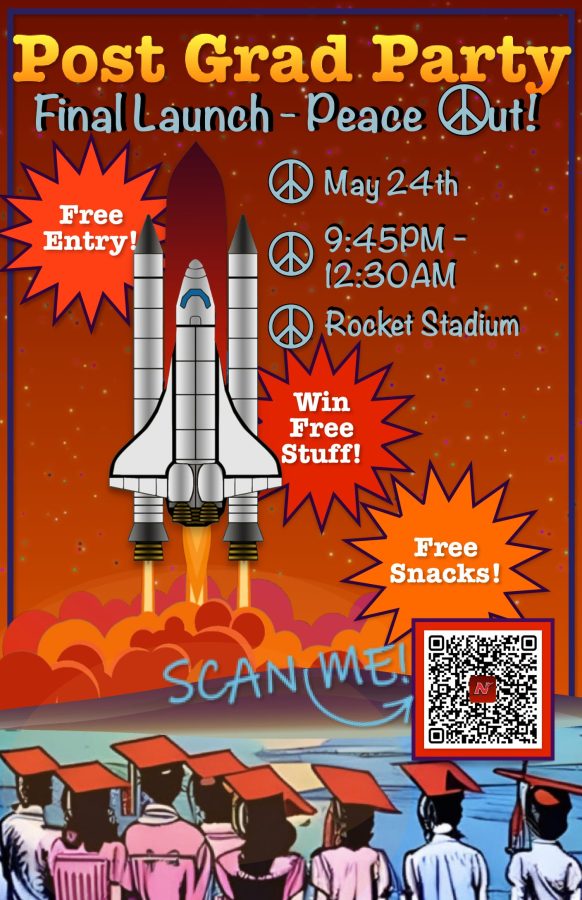 2023 Post Grad Party: Final Launch
May 8, 2023
The post grad party is after graduation on Wednesday, May 24, with gates opening at 9:45 p.m. at Rocket Stadium. The fireworks will go off at 10 p.m. and then seniors will have fun with games, food, a photo booth and will earn prizes. Entry is from 9:45-11 p.m. After that, no entry is allowed and students who leave before the event ends at 12:30 a.m. will not be allowed back in.
The poster includes a QR code that will take students to a document with more information about the event, and it includes an Instagram link, for further updates.
The history of the event started in 1937, following a tragic car accident involving student Donald Lenz after his graduation in 1936. Parents rallied to provide a safe and fun location for graduating seniors to celebrate and create a last memory with their high school friends before going off to their adventures beyond.