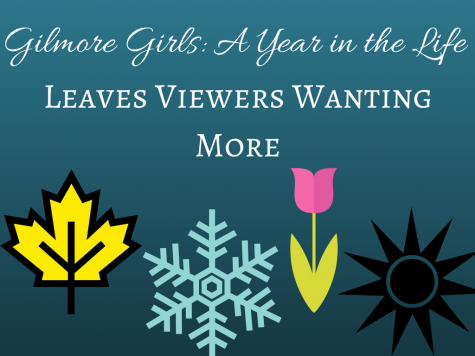 Charley Hrobsky, Editor-in-Chief
December 7, 2016
Filed under Editorials, Reviews, Showcase
Gilmore Girls: A Year in the Life premiered on Netflix on Black Friday, the perfect weekend for NHS students to binge-watch a much anticipated show set in Stars Hollow mirroring the community of Neenah, Wis. The show left no one upset by bringing back original cast members. Gilmore Girls' fans feare...