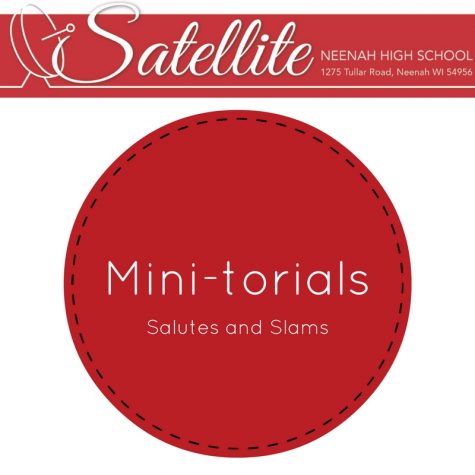 December 14, 2016

Filed under Mini-torials, Opinion
Salutes Freshman Passion Projects going well at the beginning. Wunderlich asking staff and students to finish end of 2016 strong and focused. Touch of Class decorated the entire orchestra room to create festivity. Slams The cold weather is creating a negative attitude with students and staff....
February 17, 2016

Filed under Mini-torials, Opinion
Salutes: Students and staff are in high spirits with Random Acts of Kindness week. Mark Wood is coming to Neenah High School to play with the orchestra. The announcement of the spring play, After Juliet, has many excited to see what it is about. Slams: The puzzles at Trivia Night were not ...