Cross Categorical Teacher Helps Students Succeed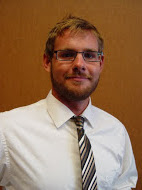 Hang on for a minute...we're trying to find some more stories you might like.
Faint sounds of unrecognizable chatter and laughter roams the school as classical music fills the room. The soothing music conflicts with the busy clicking and writing courtesy of Joseph Miller.
He is always busy but many overlook why. What the busy man has to do is help his students succeed.
What he must do to keep parents out of anxiety is ensure them that whatever miniscule to mammoth task his students are assigned is on the right path.
What he must do is console his troubled students when their hearts are broken and when they are frustrated.  He is there for them when they need him.
What he must do is connect with teachers and attempt to understand and piece together the wretched puzzles called homework.
What he must do is learn and master the ways of the curriculum. For what he does not know can burden those he seeks to educate.
And what he must do is get his coffee in the morning, for fatigue is a busy man's greatest weakness.
Cross Categorical teacher Joseph Miller knows that his job is challenging, and that his students are not always honest. But seeing them as "successful adults" motivates him.  He helps them develop coping skills for the future to secure a career.
Joseph Miller wants his student to be experienced and "ready for the real world."
Although his job is challenging, he honestly enjoys it.
He gets to know more about the crazy characters he meets and helps, and enjoys working with the staff here at NHS. 
Joseph Miller puts effort into his work to help students overcome the challenge that is school.
He models busy as he services students, listens to classical music and types away at his computer.