Reality of Senior Stress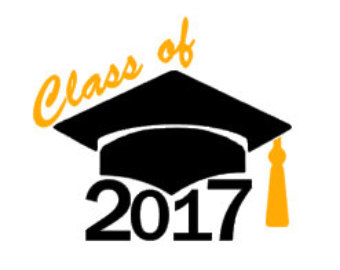 Hang on for a minute...we're trying to find some more stories you might like.
Senior year, they say, will be a breeze.  That is, if you take barely any classes and fill in the spots with releases.  Since our freshman year we have long waited to be seniors, believing it would be a fun enjoyable high school experience with no school work.  I can safely say to underclassmen that chances are your senior year will be no different than before, maybe even harder.
College — that one word alone is a scary thing your senior year.  Not only are we attending school like all other grades, but we are planning our futures and deciding our life paths.  "I don't know how we're supposed to have time to balance homework, extracurriculars, and apply for college,"  Drew Christiansen, senior, said.  
Whether you are going straight to the workforce, or you are desperately signing up for every scholarship on the market, what we do after high school is a stressful thought.  Senior Hope DeShaney warns: "I have six high school classes a day, about 20-30 scholarship essays to write and letters of recommendations to secure."
 Seniors may feel as if they are caught in a never ending cycle of demands.  A majority of seniors feel overwhelmed and overworked.  Not only are the seniors feeling these pressures, but teachers are noticing them as well.  "College wasn't as competitive when were young, now students have to take advanced classes and retake ACTS over and over just to get into certain colleges,"  Mrs. Tara Meinke, math teacher, said.  
Schools put more of pressure on children to decide what they want to do in the future, but your senior year it all becomes reality, and that is hard for most to accommodate.