Cancer: The Transition Back to School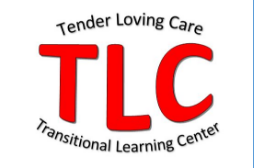 Adjusting to life after cancer is difficult, not to mention having to return to school after missing long periods of time.
With a recovering mind and body, the shift back to school is not always easy.
In order to help students have a smooth transition back into school, Neenah High School (NHS) has introduced a new program called Transitional Learning Center, or TLC for short.
The popular acronym TLC, which stands for Tender Loving Care, serves as the emotional anchor according to Tracy McClowry, coordinator of the TLC program.  She said "We liked the dual meaning in that these students need a little extra attention."
Clearly, the creation of this program, is based on need. For example, a student diagnosed with cancer misses an unfortunate amount of days away from the classroom; thus he accumulates hours of missed instruction and towering piles of homework. TLC serves as a bridge to ease the transition back to NHS and provides a path toward graduation.
To gain access to the program, students must miss five or more days of school because of illness or hospitalization. Many students come in during a release or tutorial to get help, while others obtain a modified schedule to come to TLC for multiple mods a day until they are able to transition back to a regular schedule.
"This (program) is an ideal place for students who are undergoing cancer treatments themselves or missing school because of a family member's illness. Many of the TLC students miss school regularly for physical therapy, medical treatments or counseling appointments, and it is nice for them to have a safe place to return and have someone advocating for them to help them get caught up," McClowry said.
McClowry's role is to support and empower these students to feel caught up and to reduce any remaining stress or anxiety that exists after their illness. NHS piloted the program for 5-weeks last spring.  Data, such as a survey of teachers involved with the program, was collected by school psychologist Ann Hatch and counselor Kristin Mahoney and advanced to Superintendent Dr. Mary Pfeiffer in June.  In July, the decision was made to extended a contract to McClowry. The new program was rolled out this school year.  (For additional reading on the program, view this article in the Post-Cresent.)
The goal for TLC is to have students be in the program for three weeks or less. Though McClowry does note that the length varies based on the unique circumstances of the student. A student who continues to miss school because of appointments or treatments, even after returning to school, will most likely spend a little longer of time in the program.
With the increasing prevalence of cancer and the new addition of this program, McClowry said "We do not know of any other program like this in Wisconsin, though Appleton North offers something like this through its At-Risk program."
Lori Krueger, an Appleton North High School (ANHS) Counselor, said "While our school doesn't offer any formal groups, we do offer ongoing individual counseling support." Working with a combination of the family, medical staff and teachers, ANHS provides academic planning to help students meet their short-term and long-term learning goals. This may include tutoring, reduced workload, extended timing on assignments and test, staff updates, or blended scheduling with online learning.
Because the high success rates of the TLC program, Appleton North actually came to NHS in February to learn more about the program and how they can incorporate some ideas into their own school.
View Comments (6)