Student Employment Threatened by Consolidation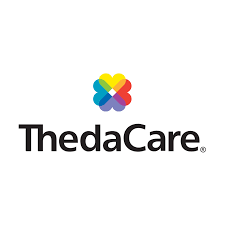 Hang on for a minute...we're trying to find some more stories you might like.
Why do teens work? It is likely a means to fill gas tanks, stomachs, and to add some pizzazz to college applications. Or maybe to make a difference. Senior Graham Warner feels his impact every time he steps through the bustling Theda Clark hospital doors.
"It's an experience everyone should have, especially if you're planning on going into the medical field," Warner explains.
Working in the hospital environment makes employees a part of the machine. He goes on to clarify that everyone has a job to do and everyone relies on each other to follow through.
But what happens if the machine is pulled from under one's feet, like a magician yanking on a tablecloth.
Word of relocation circulated around the Fox Valley for some time while the decision was being processed. Not only would some employees and students like Warner lose their positions, but doctors working on-call shifts would need to relocate as well, to remain within a close radius.
The reason for a move was first introduced when the quick highway access was questioned. "A handful of sites left meet the criteria of minimizing the time it takes to get to a hospital if you have a serious problem," retiring ThedaCare President and Chief Executive Officer Dean Gruner said.
Following 18 months of deliberation, the board of ThedaCare decided against the location change. The final decision came on Oct. 25, 2017. Like others, Graham was relieved to hear the news.
In the words of Neenah Mayor Dean Kaufert, "There's so many times you don't realize what you have until you almost lose it."