Innovations of Disney
Laughter fills the crowding streets. Music playing in the background puts everyone in a cheerful mood. Characters walk the main streets smiling and posing for pictures; the ultimate dream vacation is to Disney World. As reported by A&E Television Networks, a popular global entertainment company, Walt Disney created the most magnificent theme parks in the whole world. Disney parks are now located all over the world: Tokyo, Paris, Hong Kong, and of course the United States ("Walt Disney Biography.com"). Inspired by children, Walt Disney wanted to create a theme park that was different from all the others. Filled with inspiration, Disney created the Disney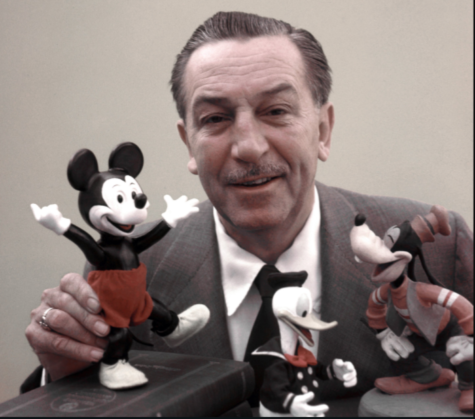 World foundation on his most magnificent character — Mickey Mouse.  Disney started with drawing cartoons, and soon enough, he was opening a large theme park for parents to enjoy with their children. As Elon Musk, the founder of Tesla, is to the innovation of cars, Disney is the quintessential innovator in the entertainment field. Innovation to Disney's parks make it a popular theme park for all. Although Disney continues to add and change attractions, the history behind the classic rides will remain the same. Visitors can appreciate Walt Disney World theme parks through the history of Disney, contemporary day Disney, and the future of Disney.
To begin with, all of the Disney theme parks started with the creator, Walt Disney. As reported by The Biography.com Website, growing up, Disney was interested in drawing and painting. He often sold paintings to neighbors and family for extra money. After exploring many careers, working with family, and moving states, Disney pursued a career as a newspaper artist. He was able to get a taste of being a graphic artist. Eventually, Disney moved to Hollywood with this brother, Roy. After having many setbacks, limited ideas, not enough money, and stolen creations, Walt Disney created the most recognizable character of Disney — Mickey Mouse. Mickey Mouse lead to many new characters: Donald Duck, Minnie Mouse, Goofy, and Pluto ("Walt Disney Biography.com"). These characters went from cartoon characters on paper to life size moving and dancing characters that bring the parks to life. According to "The Creation of Disneyland", a disney article, Disney did not want the "stereotypical" theme park. Instead, he wanted a place that lacked the disorganization and dirtiness of a regular theme park; he wanted an utopia (Fischer). He wished for his characters to come to life and interact with the visitors. According to Melissa Harmon, a journalist for Biography, on July 17, 1955, Walt Disney opened his first theme park called Disneyland; however, it did not run as smoothly as he had anticipated. That would not stop him from creating the most magical place on Earth (Harmon). Later he opened a second park in Florida, calling it Walt Disney World. According to Roberta Jensen, a Disney enthusiast since the early 1980s, the first park to be created in Disney World was Magic Kingdom; later, Epcot, MGM or Hollywood Studios, and Animal Kingdom would be added (Jensen). All the hours Walt Disney put into creating Disney made it all worth it because now it is the most magical place on Earth.
As well as the history, Disney currently has thrilling rides, expeditions, and friendly characters for all of its visitors. Although Disney was created what seems like a million years ago, it continues the Walt Disney tradition of a family friendly theme park. As of 2017, Disney World has four major theme parks: Magic Kingdom, Animal Kingdom, Hollywood Studios, and Epcot. According to the official Disney website, Epcot is filled with innovative rides pertinent to the future. These rides give visitors a feel into the future world. It offers rides such as Living with the land and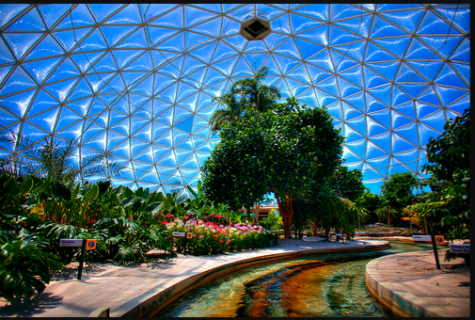 Spaceship Earth. Living with the Land is a ride designed to show riders how people can create a different way of growing crops that can create energy and also produce exotic fruits and vegetables. Spaceship Earth is a ride created to show riders a view from when the dinosaurs roamed the Earth to a time with cars with fly. This interactive ride takes a picture of riders and allows them to choose their future. Additionally, Epcot also features many different countries where visitors can taste food, shop, or take a ride in a boat. New in 2016, Epcot created a Frozen ride in Norway, where riders can float down a river listening to fun Frozen music. Continuing to another park, Hollywood studios give visitors a taste of glam as them walk down the main streets. Hollywood designed rides, such as the Rock 'n' Roller Coaster Starring Aerosmith allow visitors to connect with Hollywood but in Florida. This extremely fast moving limousine cruises the neon lit highways of California while jamming out to Aerosmith. Hollywood studios also features many Star Wars attractions and shows. Simulated rides allows visitors to jump into the Star Wars movies. Furthermore, Disney's Animal Kingdom invites visitors to connect with wildlife.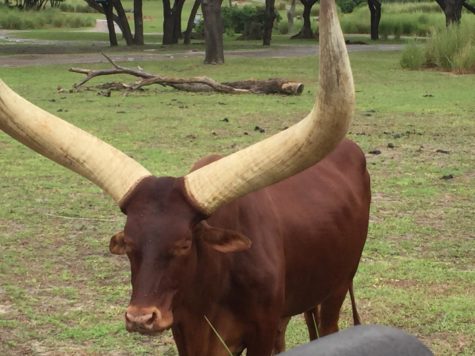 On the ride, Kilimanjaro Safaris, vacationers take a ride into the jungle and desert, seeing elephants, rhinoceros, ostriches, giraffes, etc. Animals come right up to the trucks; they are not camera shy. In addition to the safari, Animal Kingdom features a scary-thrilling roller coaster called Expedition Everest. This rollercoaster plays fun music as riders plunge down hills; riders also meet a friendly-scary yeti. Last by not least, Disney's Magic Kingdom entertains visitors through its rides, character visits, and exciting shows. Rides at Magic Kingdom include, Seven Dwarfs Mine Train, Splash Mountain, and the Walt Disney World Railroad. The Seven Dwarfs Mine Train is based on the Snow White movie; featuring small and large drops, fun music, and character movement, the mine train is sure to be a family friendly ride. Splash Mountain is a Winnie the Pooh themed log and water ride featuring a short story and large drops ("Walt Disney World"). This ride has been a family favorite, as it is sure to get everyone wet. Roberta Jensen adds, "It is funny to watch all the people come off the ride soaking wet" (Jensen). Also, the Walt Disney World Railroad is a classic ride for the whole family. It features a train that travel around the whole park. People are sure to have a smooth ride as they look over the entire park ("Walt Disney World"). Disney is like an exceptional wine from E&J Gallo Winery because the Disney experience offers marvelous details and the quality of the Disney experience is astounding. According to Jensen, "Family centered entertainment [is] designed to bring enjoyment to all ages [so] everyone can be a kid" (Jensen). As of 2017, Disney features enjoyable rides and fun attractions for the whole family.
Continuing to grow, Disney has huge plans for the future. Walt Disney World opened in 1971; from the point of opening, Disney World has been expanding to meet the demands of its visitors ("Walt Disney Biography.com."). Plans for updating parks and adding new attraction exist. Disney is like a chameleon because it is constantly adapting and changing to fit into the environment. According to USA Today, Disney has plans for many new attractions: the Tron ride, Mickey and Minnie's Runaway Railway, and Slinky Dog-themed coaster. The Tron ride will be located in Tomorrowland in Magic Kingdom. USA Today confirms, the ride will blast riders into a realist videogame. Cruising to other rides, Mickey and Minnie's Runways Railway will take the place of The Great Movie Ride and allow its riders a look into the retro-style characters of Minnie and Mickey Mouse. The "sing-able and lovable theme songs" are sure to be a success with visitors. Another unique ride visitors are sure to love is the Slinky Dog-themes coaster; it will definitely be a family friendly ride, offering intermediate drops and fun music. Continuing with updates, Disney plans to add a new resort — Disney Riviera Resort. This resort will be located near Epcot, and it will be part of the Disney Vacation Club. In addition to Disney Riviera Resort, Disney plans to add a Star Wars themed hotel. For all Star Wars fans, this hotel will allows it visitors a get away in a galaxy far, far away. Along with the many small updates, Disney's biggest plan is to renovate Epcot. Although Epcot was originally geared toward adults, it has plans to make it more family friendly. Plans to add more science and technology attractions in relation to the future exist (Levine). Through all the additions, modifications, and updates, Walt Disney World plans to keep the same motto Walt Disney created; a family themed park where parents can bring their children to have exciting adventurous and make marvelous memories. According to Harmon, "Walt Disney used to jokingly say, 'I hope we never lose sight of one thing . . . that this was all started by a mouse'," (Harmon). Disney World is always going to relate back to Mickey Mouse. Plans for the future will allow more visitors to experience the magical place of Disney.
Clearly, Disney theme parks have evolved through the history of Disney, contemporary day Disney, and the future of Disney. From a character on a piece of paper to a theme park designed for families, Walt Disney's creation has grown profoundly. Disney parks started as an idea from Walt Disney; he wanted a family friendly park where his characters could come to life and could interact with visitors. Currently, Disney has many different attractions for all different types of people; Splash Mountain, Rock 'n' Roller Coaster, and Living with the Land are some examples. Although many great attractions at Disney exist, Disney continues to update and add new rides; a Star Wars hotel and Mickey and Minnie's Runways Railway are some examples of additions to Disney World. Disney will always continue its tradition of being an ultimate dream vacation spot families are sure to enjoy.
Works Cited
Fischer, Reece. "The Creation of Disneyland." The Creation of Disneyland, 2004,
www.plosin.com/beatbegins/projects/fischer.html. Accessed 28 Nov. 2017.
Harmon, Melissa Burdick. "Walt Disney." Biography, vol. 5, no. 2, Feb. 2001, p. 94.
EBSCOhost, search.ebscohost.com/login.aspx direct=true&AuthType=cookie,ip,cpid&custid=s6265962&db=f5h&AN=4017778&site=ehost-live&scope=site. Accessed 28 Nov. 2017.
Jensen, Roberta. Personal interview. 4 Dec. 2017.
Levine, Arthur. "Disney Announces 23 Wild New Developments for Its Theme Parks."
USA Today, Gannett Satellite Information Network, 19 July 2017, www.usatoday.com/story/travel/experience/america/theme-parks/2017/07/18/disney-parks-d-23-expo-announcements-new-rides/489404001/. Accessed 28 Nov. 2017.
"Walt Disney Biography.com." The Biography.com Website, A&E Networks Television, 7
Aug. 2017, www.biography.com/people/walt-disney-9275533. Accessed 28 Nov. 2017.
"Walt Disney World Attractions." Disneyworld.disney.go.com, Disney, 2017,
disneyworld.disney.go.com/attractions/magic-kingdom/. Accessed 28 Nov. 2017.
Images
http://18216-presscdn-0-94.pagely.netdna-cdn.com/wp-content/uploads/2017/07/walt.jpg
http://www.disneyeveryday.com/wp-content/uploads/2011/06/Living-with-the-land-Ride.jpg