Disney is Worth the Immense Investment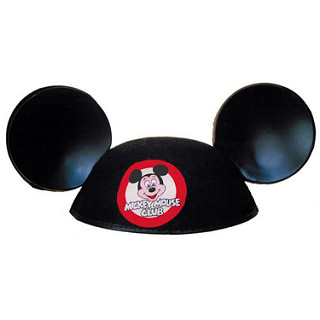 Whether lying on a beach or climbing a mountain, people enjoy a variety of ways to vacation. Disney offers its visitors many different surprises to make their vacation one to remember. Vacations though can be costly and often run people into debt. As a friend, Disney is warm-hearted and courteous, but is it overpriced? Is Disney too expensive for an average family of four? Is the Disney experience worth the thousands of dollars vacationers spend? Walt Disney inspired others by saying, "If you can dream it, you can do it" (Disney). Disney is a one-of-a-kind theme park for families, so money should not hold anyone back. A trip to Disney is like Santa visiting a child's house on Christmas morning; an overwhelming abundance of happiness and surprise fills the air and everlasting memories are made. Although vacationing at Disney World maybe costly, prices should not be a deterrent because vacations allow people an escape, and it features an ultimate, unique experience only found in Disney. 
The cost of vacationing at a Disney resort can be outrageous. According to Bricker, a travel blogger for DisneyTouristBlog, the average family of four spends about $2,099.80 on a five-day vacation to Disney World. Vacationers need to consider all that goes into the price of a vacation; costs consist of items such as: park tickets, hotel stay, dining, and other costs. Although the price may appear high, ways to save money while on vacation exist. Not eating out, limiting money spent on souvenirs, and using transportation provided by Disney are some ways to reduce the cost of a Disney vacation. Eating out in a Disney park, families can expect to spend at least $10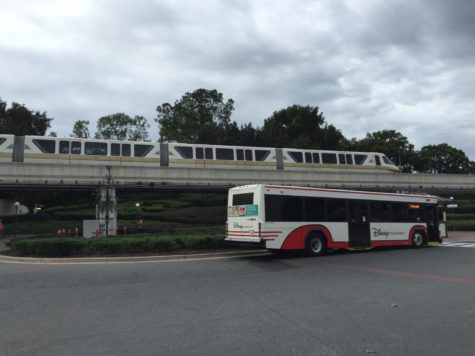 per person per meal (Bricker). Roberta Jensen, a Disney vacationer for 34 years, suggests that families can slash costs by buying groceries and making meals at the resort (Jensen). Limiting money spent on souvenirs is another way to trim down the cost of a vacation. Another method to save money is to use the transportation Disney provides for its visitors. Disney offers rides to four theme parks, two waterparks, Disney Springs, other resorts, and the airport. A person on vacation in Disney never has to step foot in a car. Despite the fact, Disney vacations often cost thousands of dollars, the reward is the Disney experience found inside all of the parks.
Although the cost is high, people are able to escape from the outside world and absolutely enjoy their vacation. A Disney enthusiast said, "The pure "magic" found in the Disney parks brings it to life" (Jensen). The magic inside Disney allows its vacationers to forget life back home. People who vacation at Disney are able to create a vacation built for their family, whether it be certain parks on certain days, park hopping, or Disney's afterhours–park times only available to Disney guests. Also, characters that roam around the parks are always cheerful and ready to take pictures with the visitors. Disney features sing and dance times with the characters, where the visitors are able to dance on stage with many Disney characters. For example, they may have a 30-minute Star Wars show, in which guests are selected to dress up and dance or battle the characters. Animated movies come to life inside Disney. When on vacation, individuals should forget about all their chores back home, their cell phones, and most importantly, work (Tarkan). As reported by Kathryn Vasel, a writer for the popular news program, CNN, "More than half of U.S. workers who are offered paid vacation days won't use them" (Vasel). Whether it be driving kids to school, working a full-time job, or cooking a dinner meal, parents do not have time to take a breath or unwind. People are robots; they complete the same tasks over and over, and they have no variety or excitement in their day. Vacationing is a way to relax the mind and body; otherwise, humans become workaholics. A trip to Disney qualifies as the perfect relaxing vacation, but it is also a great family vacation. The joyful experiences inside Disney parks makes it an escape from everyday life stresses.
Despite the cost, Disney features rides, shops, and more for people of every age. According to Ellen Parlapiano, a writer for the popular television program, Today, preschoolers, between the age of 3 and 6, are able to enjoy rides such as Dumbo, Peter Pan's Flight, and the Mad Tea Party. They also can enjoy shows such as Beauty and the Beast and Mickey's Philharmagic. Walking the paths through Disney, a young child can experience friendly characters, parades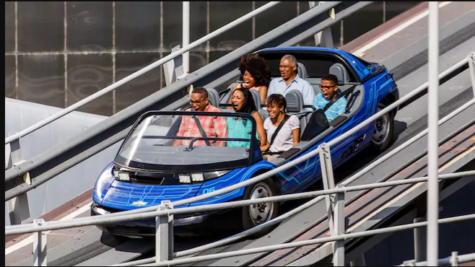 with princes and princesses, and exciting Disney music. Rides for grade-schoolers, between the ages of 7 and 10, include: Space Mountain, Splash Mountain, Test Track, and the Kali River Rapids. Whether it be blasting into outer space on Space Mountain or speeding around a track on Test Track, Disney offers something for everyone. Disney is Christmas morning every day to kids. Grade-schoolers may battle Star Wars character or enjoy varies frozen treats as they walk the paths through Disney. The experiences that make wonderful memories are why millions of people bring their young children to Disney. Teen-agers, between the ages of 11 and 19, enjoy a variety of different attractions and shops. Parlapiano adds that, teen-agers enjoy the thrilling and elaborate rides: Twilight Zone Tower of Terror, Expedition Everest, and Big Thunder Mountain. Expedition Everest thunders and roars at its riders; large drops and a lifelike Yeti make the roller coaster a popular attraction. Disney's up-to-date rides meet the demands of the growing society. Teens may also enjoy the two waterparks Disney owns (Parlapiano). According to Disney's popular website, Typhoon Lagoon features big drops on Humunga Kowabunga and enormous tidal waves in the Typhoon Lagoon Surf Pool for grade-schoolers and teens ("Disney's Typhoon Lagoon"). Attractions at Disney are not limited to kids; people ages 18 or above include shops in Disney Springs, shows at Magic Kingdom, and rides, such as Soar'n located in Epcot (Parlapiano). Adults can appreciate formal dining inside the parks; adult beverages are also being served at restaurants inside the Disney parks. Jensen exclaimed, "Disney brings out the inner child in everyone" (Jensen).  Any person, no matter the age, can find something that excites them at Disney.
Overall, escaping from the surrounding world and appreciating the attractions, Disney makes the price of a vacation worth it. Although the cost of a vacation may be thousands of dollars, the experiences and memories made are it. A simple way to save money features using the Disney transportation provided instead of renting a car. Disney also allows people to forget about work and their life back home. Relaxing and enjoying life is how Disney wants its visitors to vacation. Disney also caters to people of all ages; rides for kids and shops for adults encourages people to feel the magic inside Disney parks. Disney World's enormous size makes it a playground for people of all ages. For all the children that dream of Disney, parents who dream of sharing the precious vacation moments with them exist. Although climbing a mountain or camping in the woods maybe fun, nothing compares to the marvellous memories and magnificent magic experienced on a Disney vacation.
Works Cited
Bricker, Tom. "How Much Does a Walt Disney World Vacation Cost?" Disney Tourist
Blog, The Walt Disney Company, 19 May 2016,
www.disneytouristblog.com/cost-disney-world-vacation/. Accessed 30 Oct. 2017.
"Disney's Typhoon Lagoon Water Park." Walt Disney World Resort in Orlando, Florida, Disney,
2017, disneyworld.disney.go.com/attractions/typhoon-lagoon/. Accessed 1 Nov. 2017.
Disney, Walt. "Walt Disney Quotes." BrainyQuote, Xplore, 2017,
www.brainyquote.com/authors/walt_disney. Accessed 1 Nov. 2017.
Jensen, Roberta. Personal interview. 30 Oct. 2017.
Parlapiano, Ellen H. "Orlando Bound? How to Do Disney World with a Toddler or Big
Kid." Today.com, 14 Jan. 2013, www.today.com/parents/disney-world-toddlers-all-ages-I127793. Accessed 30 Oct. 2017.
Tarkan, Laurie. "How To Really Enjoy Your Vacation: 7 Tips." CBS News, CBS
Interactive, 29 July 2011, www.cbsnews.com/news/how-to-really-enjoy-your-vacation-7-tips/. Accessed 30 Oct. 2017.
Vasel, Kathryn. "Half of American Workers Aren't Using All Their Vacation Days." CNNMoney,
Cable News Network, 19 Dec. 2016, money.cnn.com/2016/12/19/pf/employees-unused-paid-vacation-days/index.html. Accessed 6 Nov. 2017.
Image
https://secure.parksandresorts.wdpromedia.com/resize/mwImage/1/640/360/90/wdpromedia.disney.go.com/media/wdpro-assets/gallery/attractions/epcot/test-track/test-track-gallery05.jpg?07072014211146