Packers Look to Use Free Agency to Revamp Broken Defense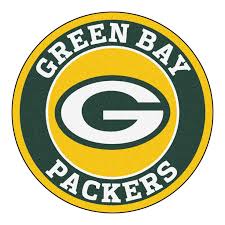 After rounding out the season ranked 26th in points allowed and 18th in opposing rush yards per game, it is clear the Packers defensive front needs to shuffle things around. But with a history of perennial draft let-downs, they are looking toward free agency for defensive firepower.
Jets Defensive End and former pro-bowler, Muhammad Wilkerson is the primary target on the Packers list of potential signings. The interest between player and organization is high, and following a 3.5 sack season, the Green Bay front office is eager to see him represent the green and gold in 2018. Wilkerson scheduled an official meeting with the Packers on Wednesday, but because of weather delays, they will meet a day later.
But, issues do arise when analyzing Wilkerson's overall team commitment. During week 15 of the Jets 2017 season, Wilkerson was absent from a mandatory team meeting. The Jets organization then benched him indefinitely, and later cut him from the roster. With the Packers history of releasing players with similar off-the-field issues, most notably Vince Young in in 2013, Wilkerson will need to stay committed to the team unless he wants to jeopardize his career in Green Bay.
Arguably the most anticipated aspect of this signing is the possible frontline duo of Wilkerson and Packers Tackle, Mike Daniels. After being featured on a Sports Illustrated magazine last season, it seems like Daniels' play has elevated, as from 2016 to 2017, he had one more sack, nine more tackles, and seven more assisted tackles. This tandem of nimble 300-pounders will make opposing offensive lineman quiver in fear.
If this league-altering deal does indeed fall through, and Aaron Rodgers' collarbone holds steady, the Packers could bounce back from a disappointing year with a vengeance.
Stay informed on this issue via the following sources.