Neenah Lacrosse Looks to Regain Conference Glory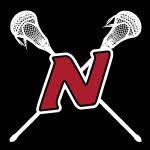 Hang on for a minute...we're trying to find some more stories you might like.
Looking to regain athletic sovereignty, the Neenah Rockets hope to add to their fishing and wrestling titles with a victorious lacrosse season. Last year, Neenah trotted through the Bay Valley conference to the tune of a 10-0 record.
But, this year will be no cake walk. The infrastructure of last year's team was reliant on its seniors, most notably, Ike Miller. Miller and his senior teammates finished the season responsible for 75 percent of their scoring; it seems like no upcoming player can simply fill the void. But, head coach Paul Zielski remains confident in his guys. In an interview with the head man, Zielski acknowledged the gap left by last year's seniors, saying, "We have a lot of ground to make up and I think the guys understand that." But with every problem comes a solution, and it is clear that the Rockets are fully ready to find the solution to replacing the 2017 senior class.
Neenah will have 15 seniors returning from last year's squad, including Sam Hagner, Zach Ledwith and Ian Krook. These seasoned seniors will be tasked with repeating as Bay-Valley Conference champions. This senior class has played together for five years, and the chemistry that they have developed has made the coaching job easier for Zielski. In terms of the senior class, Zielski said, "They know each other really well, and they understand the expectations."
Unfortunately, the perennial conference powerhouses, such as Bayport and Appleton, remain the notable roadblocks in Neenah's path to repeat as conference champions. Coach Zielski addressed these elite opponents: "Historically, based on where teams have been, our three teams have been the best." But, if a conference championship is fate, and the Rockets qualify for the state title, Kettle Moraine will most likely be waiting for them at the finish line. KM is a first class program, comparable with the Kimberly football team. Dethroning them would be a victory for the record books.
Although, Neenah will be forced to replace last year's superb seniors, the 15 returning seniors have another Bay-Valley title on their minds. With the plethora of experienced players willing to forgo individual success for team success, it will not be a surprise if the Rockets once again find themselves a top of the Bay-Valley.
The mantra of the team expressed by Coach Zielski has been "Great teams are made up of individual athletes who have consciously given up their quest for personal glory and who have fully committed themselves to the group effort," and they will display that in its entirety during the upcoming season.