Salutes and Slams: Week of Sept. 10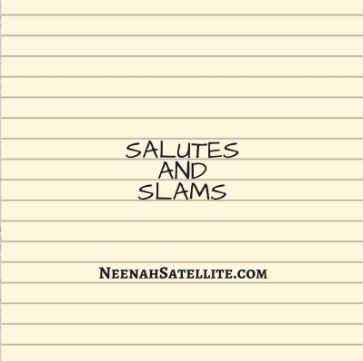 Hang on for a minute...we're trying to find some more stories you might like.
Slams:
Chromebooks arrived late, causing stress for students and teachers.
John Underwood, nationally acclaimed speaker, underwhelms students.
Absence of needed staff in library.
Loud announcements to remind students of proper cafeteria etiquette.
Salutes:
Students appreciate Life of a Rocket initiative.
"As My Students, I Wish You Knew That…" video created by Ms. Jennifer Hager inspires students.
Class meeting videos save students time and cuts directly to the point.
Students enjoy NHS investment in custom, higher quality Chromebooks.