Three Students Qualify for National Merit Scholarship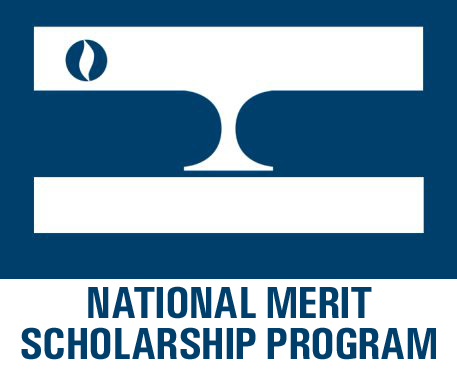 Hang on for a minute...we're trying to find some more stories you might like.
Three seniors recently qualified as Semifinalists for the National Merit Scholarship.
Gerry Rott, Ryan Stranberg and Jackson Vendola eagerly wait like hunters to hear if they are one of the few scholarship winners.
Every year since 1955, the National Merit Scholarship Corporation confirms they give away many scholarships to thousands of high academically achieving students in the United States.
To have a chance to earn one of the scholarships, students must take the Pre Scholastic Assessment Test (PSAT), the Scholastic Assessment Test (SAT) or the National Merit Scholarship Qualifying Test (NMSQT) and score highly. This is typically taken during the student's junior year of high school. The student must also be enrolled in a high school or homeschooled, and they must live in the United States.
The SAT is composed like any standardized test; there are multiple tests taken in a short amount of time. According to the Princeton Review, an online tutoring service, the SAT is split into three major test: reading, writing and language and math.
The fall after the SAT test, 1 percent of students who took the test to find out they have qualified to be a Semifinalist.
To become a Finalist, the student must complete more steps such as obtaining a letter of recommendation from the principal and maintaining a high academic standing. By the spring, 7,500 students will receive a scholarship.
As mentioned on the Neenah Joint School District Website, Rott is the son of Bruce and Roseanne Rott. Rott played tuba in the musical Chicago and trumpet for the Vintage Show Choir. He is also the National Honor Society President. 
After high school, Rott would love to pursue a degree in chemical engineering with a minor in business. Winning the National Merit Scholarship would be like winning the lottery for Rott–a reward for his academic success.
"Academics have always been quite important to me, so it feels like the work I have put in has meaning to it," Rott said.
Next, Stranberg is the son of David and Lisa Strandberg. Stranberg is an active member of the soccer team and the Health Careers Academy. As a normal high student, he still wishes to join more clubs before graduation.
Stranberg's dream job is a doctor and he has his eyes set on going to Northwestern University or UW-Madison next fall.
Although unexpected, Stranberg hopes this scholarship will help him gain the most from other college scholarships as the National Merit Scholarship is one more credential to one's resume.
"I think more on an abstract level, it helps with your confidence. I felt pretty good about myself afterward," Stranberg said recalling the moment he heard the news.
Last, Vendola is the son of Derek Messer and Lara Vendola-Messer. Vendola enjoys being apart of the high school math team and chess club; he is also in the Manufacturing and Engineering Academy.
Next year, Vendola hopes to double major in astrophysics and math with an eventual career goal of working for NASA.
If Vendola wins this scholarship, it will not only help him pay for college, but the scholarship would also help him open more opportunities.
"Right now, this scholarship means another foot in another door," Vendola said, seeming hopeful for these opportunities to greet him.
As these seniors wait until spring to hear from the National Merit Scholarship Corporation, they will continue maintaining their high grades and involvement in school activities.