Sports Review: Fiserv Forum Making Waves with New Arena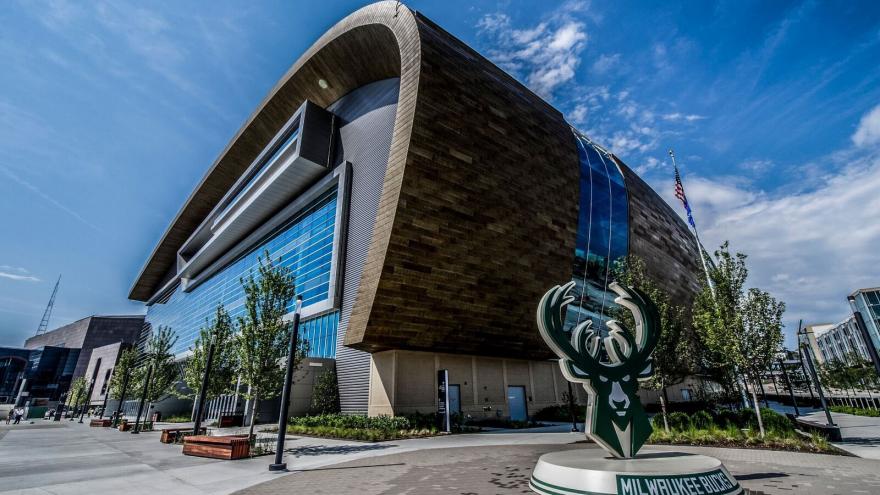 Jarrett Cayo, Student of Journalism
December 27, 2018
For each NBA team, there has to be an arena for them to play. The debates of who has the best arena are always up for discussion, but the Milwaukee Bucks might have put that debate to rest. As noted in Forbes, Fiserv Forum officially opened with a concert from The Killers on Sept. 4. The Milwaukee Bucks opened their regular season up against the Indiana Pacers in the Forum and won by 17. Many people have mixed opinions about Fiserv Forum, but there is no arena in the NBA that beats this one.

Nov. 19 was the first time I attended the Fiserv Forum; it was a Bucks game.  I walked in the Fiserv Forum and got blasted with a big LED board showing the starting lineup. My dad and I looked around and saw a big team store with goodies in it.

We walked around the whole arena, we saw a Chick Fil A, Sobelmans, Cedar Creek ice cream, Gold Rush Fried Chicken — to name a few.  (An additional review of the venue with food options exists on Yelp.) We also saw the general concessions, with fair prices for food and drinks. Staff is all around the arena with 1,200 people working every event.

The arena's architecture is absolutely stupendous. The visual appeal is made by the openness of the arena, the entry feels vast, and if on a higher floor, fans look out all windows and see a beautiful skyline of Milwaukee.
As noted by local writer, John Dodds for Marquette Hoops in his article titled: "27 Things to Look Out for at the Fiserv Forum during Your Visit,"  fans are serviced and in for a visual  treat! The architecture includes a beautiful view of the Milwaukee skyline on one of the top floors. The view from the stands is great for watching basketball and sporting events. The seats are wide open and fans never feel crammed together. They are as wide open as the mid-day. The capacity for the arena is 17,500 including the bars all around the arena. Fiserv Forum has 10,000 seats in the lower bowl,  6,000 in the upper bowl, 34 suites, and six club lounges.
According to Business Insider, the cost of the arena was $524 million with $250 million from taxpayers. With the $250 million from taxpayers, the city and team think this will boost the economy.

According to the President of the Bucks Peter Feigin: "The arena was definitely built from the technology era. From the LED board to the WiFi." Technology is a key factor for the arena.  For example, one of the features is having an app to order beers from, so fans do not have to get up. 
Basketball is a unique sport and so exciting to watch live in-person. Fiserv Forum is one of the best places in all of the NBA to watch basketball in person.