Album Review: Who Killed Puck?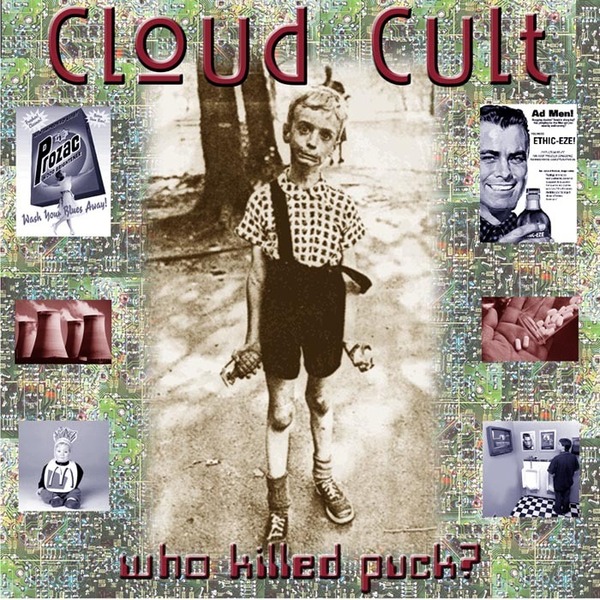 Hang on for a minute...we're trying to find some more stories you might like.
The Album Who Killed Puck was a project released by Craig Minowa, the founder of the band Cloud Cult, in 2000. Cloud Cult is an indie music group based out of Duluth, Minn. Brought together in Minneapolis, Minowa went on to create his own 501c3 not-for-profit record label under the name Earthology Records.  The Rolling Stone ranked Cloud Cult in the top 10 greenest bands as Minowa was initially motivated by his environmentalist views but became defined and driven most after the unexpected death of his 2-year-old son Kaidin. The band would then go on to include a vast range of instruments and sounds even featuring live painters in every show. Before all of this Minowa worked four years putting together what would end up being Cloud Cult's first released album titled, Who Killed Puck.
Who Killed Puck is as obscure and unique as it gets. The genre of music presented is hard to identify switching from electronic to orchestral possibly in the same song. The underlying theme is not obviously apparent either. Who Killed Puck is a collection of songs loosely telling the story of the birth and development of Puck, the manifestation of Minowa's alienation from society with his attempts to fit, final rejection, and the death of Puck.
The beginning of the album shows the start of Minowa's negative view on society. This becomes most apparent in the song titled Becoming One of You where in the beginning he repeats the phrase, "I just wanted to be one of you"; however by the end he is almost yelling: "I never wanted to be one of you." The struggle of growing up in a developing and modern world is focused on as well as the hopeless feelings experienced.
The next few songs take a bit of a turn focusing more on the band's environmentalist views. Songs such as Ad Brainwash (Part 1),  or 6 Days to Madness  even feature recordings of '60s electronics advertising as well as part of a speech from world renowned environmentalist David Brower.
After a couple more personal story-like songs and instrumentals Minowa turns to a more aggressive and upset tone showing pent up resentment and his emotions on a variety of societal subjects. The album concludes with Minowa asking us, "Please don't let me go under again," giving a sense of realization and closure to the present yet underlying story arch.
While this type of music may not be for everyone, it is undeniably unique and definitive in showing what music can portray for one man. The group that went on under the name Cloud Cult has now released over 10 albums all of which being a distinct project in and of itself. The album Who Killed Puck tackles topics ranging from conformity to deforestation and set the band on a path that was sure to define who they would become as musicians.
To view an additional review on The Nanchatte Technojunkie.