Review: Smoothie Shop, Quench, Opens in Neenah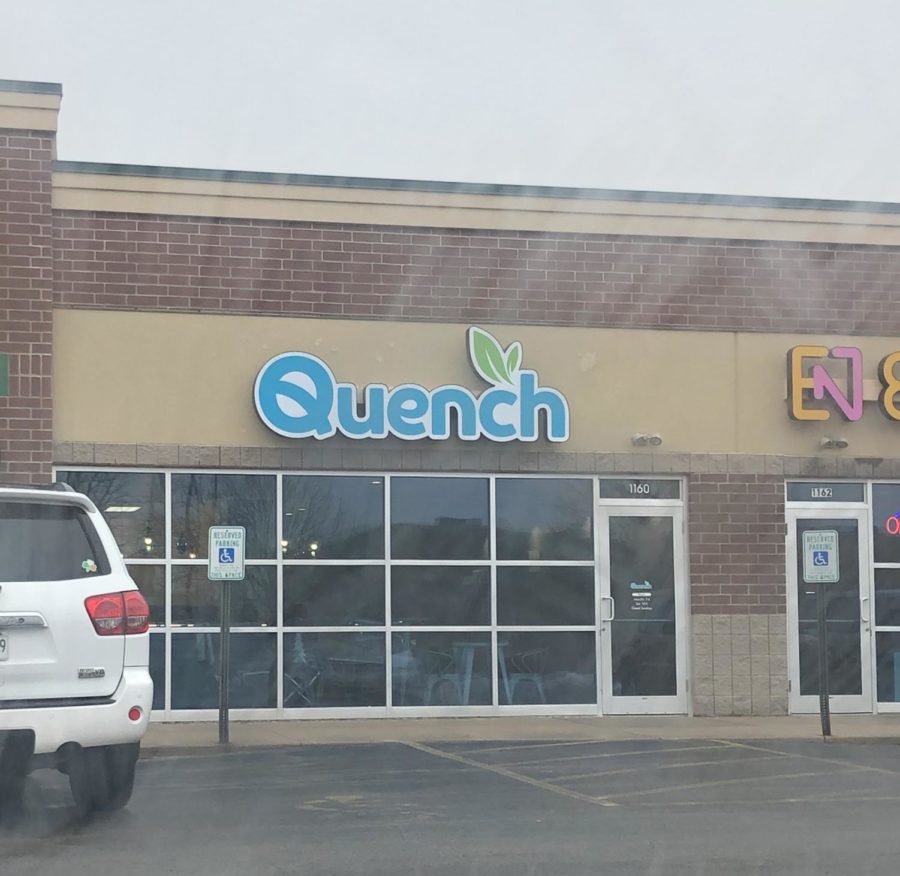 Maddy Zitzelsberger, Student of Journalism
December 27, 2018
Quench, a smoothie shop — opened in Neenah during March of 2018 — helps provides a healthy, nutritious lifestyle.
Quench creates unique smoothies with over 40 different flavors,  which each smoothie containing 24 grams of protein, fiber and minerals with only 200-350 calories. Being a huge smoothie person, I was pleased with the flavor fruity pebbles. Every sip was a fruity magical taste. All smoothies contain Herbalife, the nutritious part of a balanced diet. Herbalife is known as a global marketing corporation that develops, markets and sells nutrition supplements, weight management, sports nutrition and personal-care products.eview
Quench not only offers smoothies, but they also sell varieties of teas and aloe shots. All of the aloe shot flavors have a sweet taste to them. Although I gave the smoothies and aloe shots a try, I did not attempt the tea because I am not a tea drinker.
The smoothie shop is located down the street from NHS, making it a chill hang out spot with friends and an exquisite study environment all while enjoying a nutritious smoothie. The environment can be described as intriguing with a rustic chic, blue, white and green color-theme. Quench offers many tables that can seat any couple or group of friends as well as a cozy corner with a giant window bringing in natural light.
Aside from the smoothies, the employees are friendly and outgoing. The second I opened the door, they greeted me with an enthusiastic "hello!" As soon as I filled out my slip determining the smoothie I wanted, I paid, and they were right on it!
Quench smoothies start at a price of $6.05. For the whole package, which contains a smoothie, tea and aloe shot is $8.14. My smoothie was served to me with my name nicely drawn on the lid and a thick blue straw to suck up the chunks.
With the New Year coming, if individuals are looking for a way to lose weight and maintain a healthy nutritious lifestyle, stop on into Quench located at 1160 Westowne Dr., Neenah and give it a go!