Netflix Holiday Guide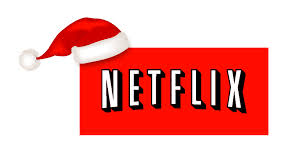 Hang on for a minute...we're trying to find some more stories you might like.
The holiday season is the perfect time of year to tuck away in your home, cozy up and relax. Curling up with a good movie can be one of the best and most enjoyable ways to spend this down time.
Netflix continues to grow internationally adding 6.96 million subscribers in three months, since September according to Statista an online statistic and market research company. Along with Netflix's rise has come the unique opportunity for plenty of Netflix original films. These movies provide refreshing additions to the cult classics of the film industry.
Whether you are searching for the perfect movie to checkout with the whole family, one for the kids or an original flick, this guide is the place to start.
One of the most popular netflix originals this season is The Princess Switch. Esquire Magazine lists the 2018 film as one of the top 22 Christmas movies on Netflix. Vanessa Hudgens depicts a Parent-Trap style plot as a soon-to-be princess swaps lives with her look a like — a baker in Chicago —  one week before Christmas. It is the most wonderful time of year to enjoy this holiday film.
The Holiday Calendar is a 2018 drama featuring Kat Graham as a photographer finding herself and love along the way. This Christmas flick is heartfelt, romantic and perfect for a cozy night at home.
Netflix caters to many audiences and one of the largest is young-adults. As the year winds down, the stress of the holidays can impede on many young adults nights. With no time to waste on complicated shows, sweet and celebratory films can fit right into any person's day.
Love Actually (2003) has been noted as a modern classic. David Ansen, a top Rotten Tomatoes critic, even states that the majority is likely to swoon over the star studded romcom. This film features many intertwined tales surrounding young adults stumbling through the holiday season. Young adults will love Love Actually.
While Netflix produces plenty of original films, it also features a select few holiday classics. Among the bunch, White Christmas is praised as one of Today Magazine's best Netflix Christmas Movies of 2018. Randee Dawn, film critic at Today recognizes the feel-good musical movie as "corny" but "perfect." This 1954 film is critically-acclaimed, feel-good and romantic. As it is rated TV-G, the flick is ideal for the whole family.
Lastly, How The Grinch Stole Christmas is a holiday staple because of the magic it brings to the season. The live action adaptation of a Dr. Seuss story brings a whimsical energy to Netflix that is loved by all ages.
No shortage of Christmas content on Netflix; it is waiting to be watched.