New Scholarship Opportunity from Alumnus Steve Wideman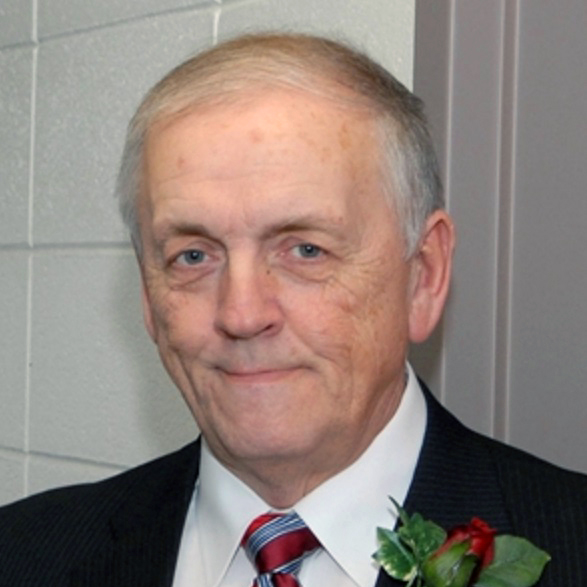 Hang on for a minute...we're trying to find some more stories you might like.
Seniors wanting to major in Journalism in college have the opportunity to acquire additional funding provided by a NHS alumnus.
Steve Wideman graduated from NHS in 1970 and proceeded to attend UW-Oshkosh to obtain a degree in Journalism. His passion for journalism led him to numerous different opportunities until his passing in 2018.
In his honor, a Steve Wideman Memorial Journalism Scholarship is being offered to graduating seniors.
Before his passing, he hoped to give prospective journalism students the chance to live out their passion as well.
Mary Wideman, Steve's wife, issued a response for the making of the scholarship: "My reason for starting the scholarship was to foster that spark that Steve discovered in college for telling people's stories. I want someone else to know the excitement he experienced when giving a first-hand account of breaking news or the personal satisfaction of getting to the root of a local problem and actually being able to change things for the better. He was such a good writer, and it was really important to him to craft an unbiased story that helped readers connect to an issue by giving them all the facts so they were well-informed. So I guess I want to see that type of excellence in journalism continue."
The criteria for the scholarship consist of the following:
Applicant must be involved in the NHS student newspaper and/or journalism class(es)

Applicant must be planning to attend a 2 or 4-year college/university with the goal of pursuing a degree in journalism as a reporter, photojournalist or videojournalist.

Applicant should have a GPA of 2.5 or higher.

Applicant should submit an essay (500 words or less) answering the question:  What main characteristics do you believe a quality journalist should possess, and why?

Applicant should submit a news story (450-600 words) written by the applicant.  The news story can either already have been published or it can be a fresh story covering an actual news-related topic (of the applicant's choosing) within the city of Neenah (which can include the high school campus).
The scholarship of $500 will be rewarded to the winner. An application must be submitted by March 18, 2019. The award will be granted on May 22, 2019.
Additionally, Ben Wideman, son of Steve and graduate from NHS in 1991,  followed in his father's footsteps by earning a degree from UW-Oshkosh and pursuing a career in journalism. He has been involved in journalism in one way or another for 25 plus years.
In November, Ben made a donation of three AP Style Manuals to the journalism classroom in his father's memory.  A dedication, which reads: "Donated in memory of Steve Wideman, Journalist Neenah High School Class of 1970" is written in the front inside cover.
Journalism teacher Mrs. Beth Plankey is honored to receive style manuals used by the Satellite staff and students of journalism.
She said that the donation is a welcome resource to assist students thrive in the field of journalism and noted that Steve Wideman was a well-respected, award-winning journalist in the Fox Cities. He worked for many years as a reporter (who also did photography and videography) at The Post-Crescent and Oshkosh Northwestern. After retiring from daily newspapers, he continued to write for The Compass (of the Diocese of Green Bay) and The Catholic Herald (of the Archdiocese of Milwaukee). He lived his entire life in Neenah.
"The Wideman family reached out to the NHS community to honor the memory of Steve.  We are grateful to offer the scholarship in tribute to his career in journalism," Plankey said.