From Student to Educator: Neenah Teacher with Strong Roots in the Community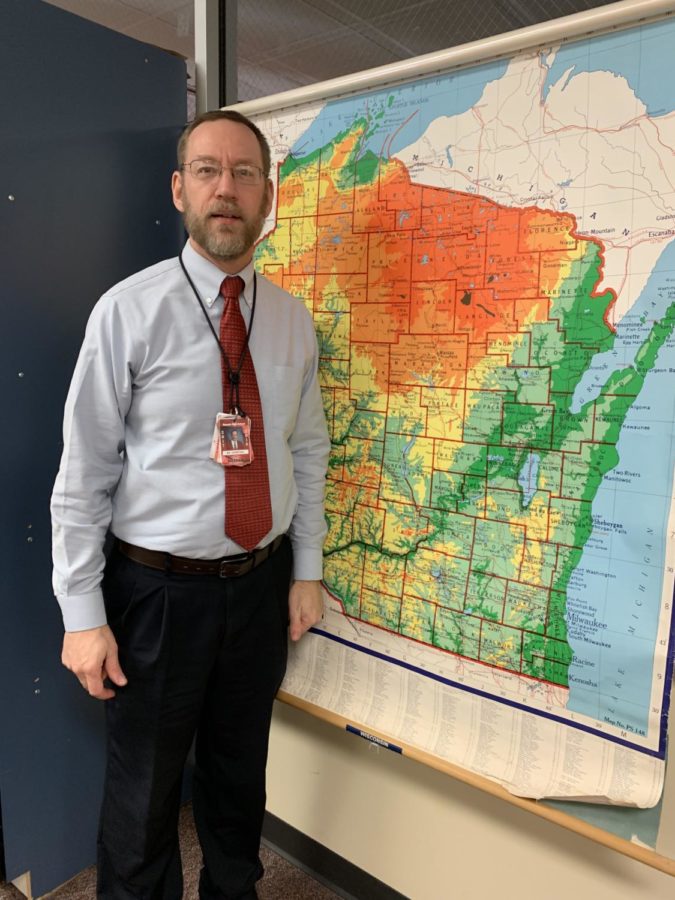 Vanessa Underhill, Student of Journalism
March 2, 2019
In his 23rd year of teaching at NHS, Mr. Benton Christian has no issues going in front of a room of 30 teenagers and educating about his passion: United States history.
In fact, Christian knows exactly what it is like to sit in the very chairs where his current students sit as he graduated from Neenah High School in 1985.
It starts with his fifth grade teacher, who had "passion for social studies." 
In that year Christian decides that teaching history is going to be his future profession.
Growing up he also had his parents who are passionate about local history — influencing his love for Neenah.
In addition, Christian is inspired by his high school history teacher, Ron Einerson, who has a unique teaching style, which made Christian say: "I want to do that." 
Einerson reinforces Christian's decision to go into education.
After graduating high school, Christian attends University of Wisconsin-Eau Claire to pursue his dream of educating young minds.
Christian has always loved Neenah growing up and vividly remembers the good times of high school as the sporting events, the dances, prom, choir concerts and other extracurriculars.
Part of what makes Christian want to continue his career at NHS is fact based:  "Neenah is one of the best high schools in the state, if not the country. It has won national awards and the teachers are passionate. It is an excellent place to work."
Mr. Christian loves NHS so much that two of his three children graduated from, and one still attends school here.
Not only has teaching allowed Christian to meet thousands of students, but it has also impacted his involvement in the community and given him a high level of respect from his peers in the community.
Passionate about making a lasting impact, Christian plans to continue to enlighten the young minds of teenagers for years to come.