Director of Learning and Leadership Spends Time to Talk about Replacement Credit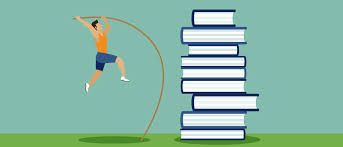 With the new Physical Education Replacement Credit form circulating  around school at the start of the second semester, many students, parents and teachers have questions regarding the subject. Some of those questions include:  What brought this on? Why did NHS want this?
In an interview with Mr. Chad Buboltz, Director of Leadership and Learning for N.J.S.D., he explains and offers insight into the how the replacement credit came to be.
Before talking about what the form contains, gaining understanding how this opportunity for athletes arose and how it can be utilized is essential.
On Dec. 9, 2011, the DPI (Department of Public Instruction) created a new statue in the Physical Education Requirements. The new section of Wis. Stat. sec. 118.33 states that "A school board may allow a pupil who participates in sports or in another organized physical activity, as determined by the school board, to complete an additional 0.5 credit in English, social studies, mathematics, science, or health education in lieu of 0.5 credit in physical education."
Almost immediately after the law was passed, Neenah wanted to take advantage of this opportunity for their students. It was not till June of 2018 that the Pre-CADR (Course Additions Deletions and Revisions) discussions were brought up to the Board of Education. (Link guides readers to the current Board of Education online biographies and contact information.)
"One of our priorities for kids is to give students as much flexibility as they can to take all the classes that they want in their schedule," Buboltz said. The CADR report was reviewed in October 2018 and presented to the public in November.
During that public board meeting, physical education teachers attended and expressed their opinions on the subject. Questions arose such as:  would coaches be grading this experience? Is the experience the same as it is in physical education? Will kids be active during the day? Will less kids be taking physical education classes? Was this designed to cut teaching positions?
Finally on Nov. 20, 2018, the Board of Education voted and passed the Physical Education Replacement Credit.
Not all feedback has been negative according to Boboltz.
"Although I do not directly receive comments, I have heard that there has been positive feedback from families because it provides kids with some flexibility in their schedule and takes some time out of their already busy day," he said.
A timeline illustrated below details the passing of the replacement credit.