Fox Cities Reads Festival Features Evicted by Matthew Desmond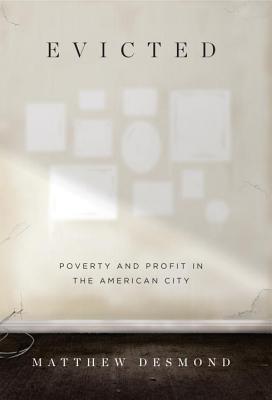 Hang on for a minute...we're trying to find some more stories you might like.
Evicted: Poverty and Profit in the American City by Matthew Desmond is April's 2019 book selection for Fox Cities Reads festival.
An effort from the Fox Cities Book Festival and local libraries, Fox Cities Reads is a one book community event where readers are encouraged to pick up a copy of the presented book and engage in conversation leading up to a visit from the author of the story.
Both the NHS and Neenah library are participating in this event, according to Mrs. Polly Kelly, media specialist.
According to a schedule posted on the Fox Cities Reads website, Desmond, will come to the Fox Cities April 11 at 6:30 p.m. at Menasha High School and April 12 at 10 a.m. at Lawrence Memorial Chapel in downtown Appleton.
Evicted won the 2017 National Book Critics Circle Award, Pulitzer Prize for general nonfiction, and a Andrew Carnegie Medal for Excellence in Nonfiction according to Amazon.
Evicted is a nonfiction story about eight families in Milwaukee struggling to keep a home and basic needs. Each story is separately individualized and the names have been changed for the privacy of people in the stories.
Desmond is a professor of sociology at Princeton University. He received his Ph.D. in 2010 from University of Wisconsin and has studied about everything between poverty and race according to his biography featured in Scholar.Harvard.edu.
Desmond, has written multiple essays on educational inequality, dangerous work, political ideology, race and social theory, and inner city housing market. For his many works he has appeared in the New York Times and Chicago Tribune.
NHS embraces nonfiction books.  Specifically, freshman receive alternative options and to help them explore different ranges of stories within the reading genres.  Evicted: Poverty and Profit in the American City is an option for an assignment
Because of interest in the title and event, multiple copies of the book are available at the NHS library.