Musicians Prepare for the Upcoming State Solo & Ensemble Festival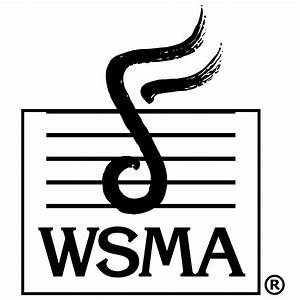 Nathan Gehrke, Student of Journalism
April 24, 2019
High school musicians across the state will perform at the state Solo & Ensemble festival on April 27 at UW-Oshkosh to conclude this year's competitive path.
"It makes me a better musician and helps me gain confidence when I perform in front of a judge," senior Lily Slivinski said regarding her experience with Solo & Ensemble.
According to the Wisconsin School Music Association (WSMA), the festival program for which WSMA is most well-known, Solo & Ensemble, draws in more than 100,000 students each year.
Middle and high school musicians at all levels are able to participate in the festival, being able to choose between class A, B or C for their piece of music. All participants prepare their piece for their local district Solo & Ensemble festival, held in March, to perform before an adjudicator and receive verbal and written critiques. The adjudicator will also give a rating from 1-5, with 1 being the highest and 5 being the lowest. Students who perform at the highest level (Class A) have the possibility of receiving a *1 rating, allowing them to perform at the state Solo & Ensemble festival later in April.
Throughout this process students, who advance their musical skills, are taught how to prepare a piece, how to perform in front of an audience and adjudicator and receive critical reception on their performance.
According to Slivinski, nothing else exists in the area where students can get such direct feedback on their work to help them improve. Although it can be intimidating for young people to perform in front of a judge, it offers the greatest opportunity for growth.
The experience of competing at Solo & Ensemble is also a great way for students to gain understanding and appreciation of the musical work and talent from other area schools, and for all the area school musicians to build camaraderie as a musical community.
Solo & Ensemble is one of the most memorable and uplifting musical experiences that most high school students will ever participate in during their high school years. It is a massive organizing effort by the district's music staff personnel and parents, and it pays off in major dividends of escalating musical competence of the participating schools.