Letter From the Editor: We Changed Our School . . . Next, We Change the World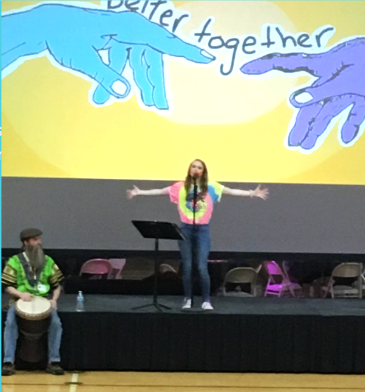 Even after a 50 below winter, spring has finally arrived, and summer– thankfully– awaits around the corner.  This year had been a challenging one for NHS, as we faced things we could never had predicted at the beginning of the year.  Our world is constantly bombarded with hate and anger and fear, and yet I have witnessed my peers thrive when circumstances claimed otherwise and demand change to what had "just always been."  As our generation breeches adulthood, we carry with us the experiences we faced in our youth.  Let us seek ways to fix what we see as broken diligently, even when others claim a quick "duck tape job" will do the trick.
I have seen ways in which we have shown our willingness to change the world, as student leaders rose up in our school to rightfully fix what they found broken.  So many of their stories our outlined on the Satellite, as our staff wanted to document the amazing ways in which NHS students are bettering one small corner of their world.
I am so proud of NHS, and I am so humbled to have experienced the past four years with people I know will make a difference in our community, our nation, and our world.  In my opening editorial, I challenged the student body to find ways to show compassion in order to make this year the best yet– and I dare say, amidst the fear and hatred of this world– we did it.