AFS Club Hosts Exchange Student Meet and Greet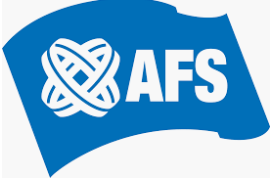 An exchange student meet and greet held by AFS club will take place Sept. 18 in the cafeteria with ice breakers and snacks for attendees.
Anyone wanting to meet this year's five exchange students and/or the NHS students who studied abroad last year are welcome to attend, Mrs. Felicia Torres, counselor and AFS club adviser said.
The meeting begins at 3:30 p.m. and will run for one hour.