Baseball Connection: Swinging His Way into Wisconsin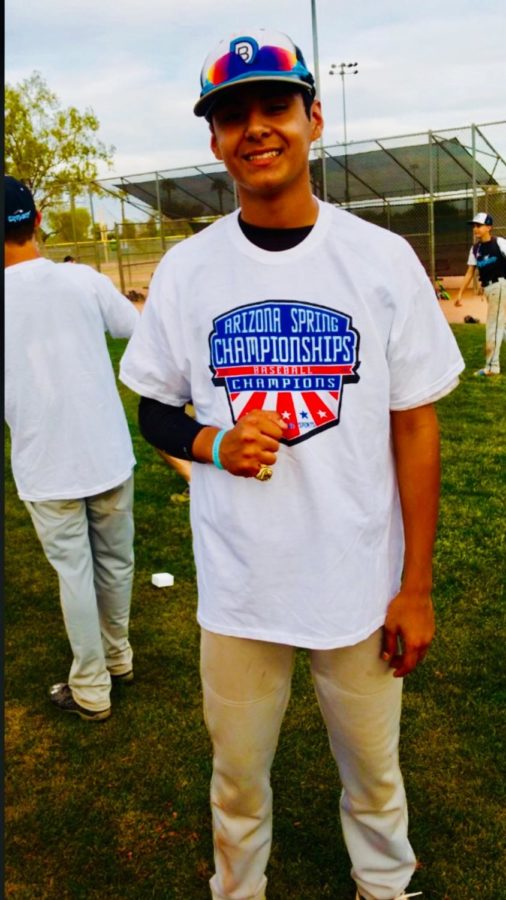 High school can be a twister of a storm, but every student tells his own story of making it "home."
Take Michael Valencia, for example.  He travels half way across the country because of family changes.
Valencia, now a senior at Neenah, misses friends, family, and California's culture; the move opens up many opportunities for new friends and a fresh slate at school.
But that is not how relocation feels — initially.
"I was sad when my parents first told me  . . . It's scary because I did not think it was the place for me."
The newcomer gets blindsided by the little things Wisconsin presents. Coming from 90 degree weather, beautiful beaches, to never seeing a dancing snowflake makes for a difficult time. California's culture offers few comparisons with Wisconsin — another odd obstacle that Valencia did not expect.
"How could a Mexican kid from California expect to interact with a heavy population of white people?"
Baseball is the answer.
Originally playing at one of the best preparatory schools across the country at Valley Christian, Valencia took the crowd by storm with his athleticism. Starting varsity as a pitcher, he is out of the norm as a hard throwing right-hander.
"I know about Coach Jack Taschner and how he played in the majors. I know he's going to try and help me improve on and off the field."
However, it happens to be different from California ball.
"At Valley Christian, we did a lot more of player development and individual work than what we do here . . . I like it here; it is much better than what I expect."
As he goes into his senior year, he expresses happiness that his family makes Wisconsin home.