Multi-sport Athlete Motivated by His Dreams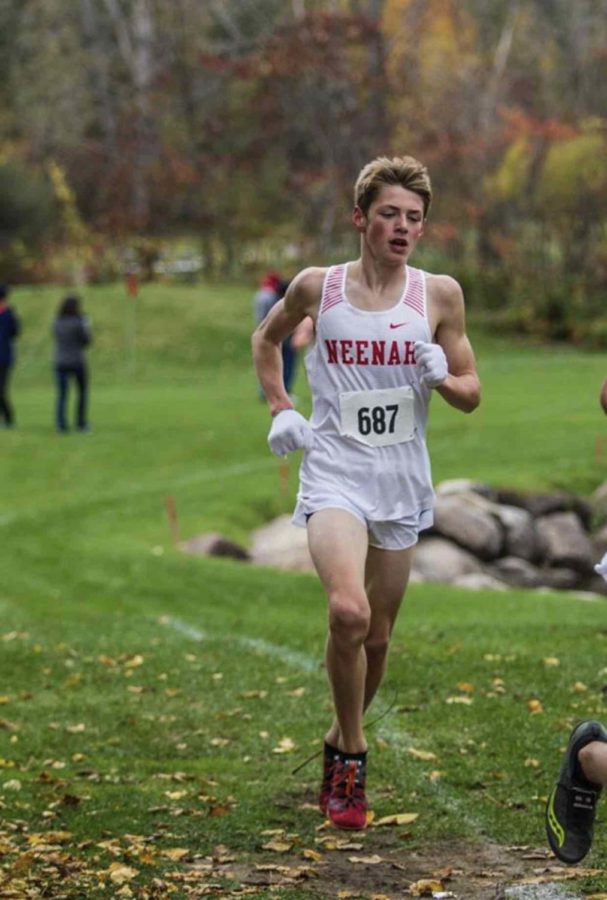 Austin Henderson discovers his passion for swimming at a young age. He decides to take swim lessons at the YMCA and immediately falls in love with it.  Austin's dream is to become a successful swimmer such as his role model Michael Phelps. One quote that really motivates him that Michael Phelps said is
 "The more you dream, the farther you get."
This allows him to continue dreaming and putting in hard work.   At the age of 10, he became one of the fastest swimmers in the state.  With this accomplishment and his passion for swimming, Austin found his dream in swimming. 
As the years flew by, he is introduced to the sport of cross country to keep him in shape during the offseason of swimming.
Early on he finds success in this sport as well. When Austin started the sport in middle school, he was getting fast times for his age and achieved a new record for the fastest mile a Shattuck Middle School.
Now, as a student at NHS and a member of the cross country and swim team, Austin continues to excel in both sports.
Austin achieves a record-breaking time of 16:00 for a 5k, which made him ranked the fastest freshman in the state of Wisconsin. 
Now as a sophomore, he is ranked the fourth fastest sophomore in Wisconsin with a time of 16:15.  
With these achievements in cross country and swimming, one may wonder how he manages to keep stellar grades and continue to perform as such a star athlete.
 "School comes first." 
 A typical day for Austin consists of going to school, getting his workout in, doing homework and staying healthy by eating properly and getting enough sleep. 
He is a huge supporter of goal setting and time management. He considers goal setting to be the backbone of all his success. 
Austin does not do this alone. 
Some of Austin's biggest supporters are his parents and his teammates.  
"They continue to motivate me to keep going."