Neenah Football Player Achieves Dream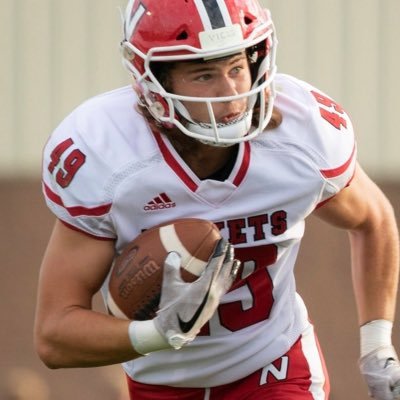 Waking up at 4:30 a.m., Sam rolls over and shuts off his alarm clock. He stumbles out of bed, body aching from lifting and football practice. School has been tough lately for him; a calculus and physics test weigh on the back of his mind.
Sam cruises in his Intrepid to the University of Wisconsin Oshkosh to work out with Cam Brown; a former cornerback for the Green Bay Packers. Sam sees Cam as "one of the best people I have met, and he has taken my game to the next level." With sore legs and callused hands, Sam goes through a grueling pro-style workout that leaves him tired and bruised.
Why is he doing this you ask?
A dream.
A dream Sam shares with his three brothers from playing football in the backyard in his younger years. A dream he shares with his father since he himself, a football star in high school and college. A dream that has propelled him through injuries, soreness and deterioration.
His dream to play division 1 college football dominates his existence.
On June 26, 2019 — this dream became a reality — Sam committed to North Dakota State University to play safety for the Bisons. Sam calls his decision a "huge weight lifted off of his shoulders" as he feels relieved and proud of his hard work.
While he dreams about the future, he remains in the present.
Sam understands he still has a large legacy to leave in high school. While Sam's dream became a reality, he doesn't forget to think about those that got him there in the first place.
Sams goal this year is to be a mentor for future Rockets that have aspirations like he did.
It all starts with a dream.