Hero Shares His Strategy for Talking with Son during His Deployment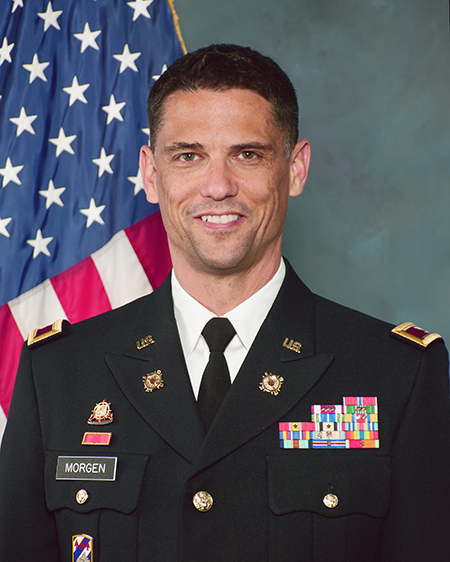 His students call him Mr. Morgan; others refer to him as Colonel Morgan. The winner of multiple military awards and owner of countless other achievements, Colonel John Morgan puts hard long hours and effort into teaching at NHS. 
He secretly puts that same effort into his job in the National Guard, where he provides leadership for four battalions as the Brigade Commander (1 of 4 in the state of Wisconsin). Leading over 50 successful missions and awarded numerous awards by the military, including the Bronze Star. 
He continues to impress his colleagues, students, and most of all his family. When Morgan is away, it is important to him that he keeps a strong relationship between him and his family back home — his wife Erin, and 8-year-old son Ben. With the unremovable wall that is placed between him and his family with deployment, communication with his son becomes a major focus to him. 
Morgan created what he calls a "Magic Box" to go along with the weekly Facetiming. He tells  how his wife helps him with assembling his magic box by wrapping a box that she filled with Legos for Ben. 
"He would open it up, and he would have Legos to play with as he was talking with me, which would make it more fun to talk to Dad, if he had something to play with." 
He looks back and is grateful for the weekly Facetiming and the "Magic Box" for helping him talk to his son while he was deployed. He will always be a hero in his son's eyes and will always be a hero in the eyes of his colleagues and students as he continues to teach and inspire the people that surround him on a daily basis.