Varsity Boys' Soccer Team Run to the State Championship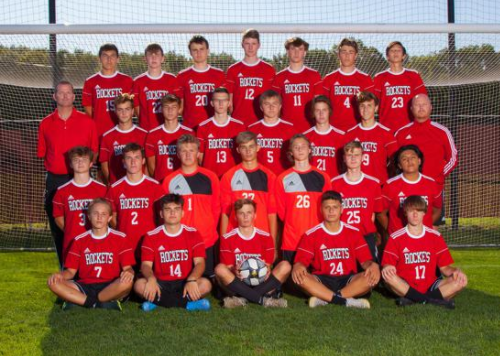 The state championship for Neenah Boys' Soccer held at Uihlein Soccer Complex on Nov. 8 delivered crushed dreams.
Junior midfielder Sean Forget talks about the goals the team had for the season ahead of them.
Goals for the year
"Ultimately our goal was to improve individually and together as a team," Forget said. Throughout the season Neenah Soccer learned from its mistakes and challenges and continued to grow. Dedication, passion and fans were a huge factor in its successful season. 
The journey began in summer
From summer morning practice to the state championship, captions Thomas McDonald, Thomas Priest, Andrew Nasr and Bryce Henderson lead the team. Overall, Neenah soccer were goal driven. Having a roaring student section encouraging the game of soccer continued to hype the talented athletes through the entire season. Leading to the ultimate goal, qualifying to the WIAA State Championship.
Record in Conference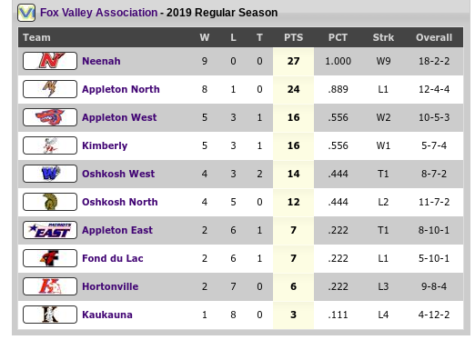 www.fvasports.net/page/show/1251327-boys-soccer.
Victory in sectionals
Nerves were forming and as the soccer team took on Eau-Claire. Friday, Nov. 3, the motivation the soccer players had to make it to the state finals was surreal. Playing Eau Claire Memorial, the players and fans were ready for an exciting game. Little time passed and Neenah had scored the first goal of the game. Leading with confidence, Neenah scored another three goals followed by scoring from Eau Claire. Ending in a 3-1 win, boys soccer was between thrilled to continue their road to the state championship finals. "It was breathtaking to see the excitement on the players faces when they whistle blew at the end of the game, their hard work paid off," Mayer said.
Waiting. Waiting. Waiting.
The next step
The state championship game was held on Saturday, Nov. 9. Neenah soccer hopped back on the road to Uihlein Soccer Park to make one last memory of the season competing against Verona. "I relaxed and listened to my favorite music on the way down to calm my nerves," Forget shared. The cold weather did not scare the fans away. Bundled in hats, mittens, foot warmers and blankets, the stands were packed. 
The big game
The game started fast and furiously. Ian Bogan saving countless shots on goal, Verona scored in the first five minutes. Half time approached and the score was 0-1. The final 45 minutes arrived, the game continued intensely and exciting to watch. Giving it their all, Neenah playing competitively and with passion. Ending in a final score of 0-2, Neenah soccer was awarded state runner up. 
Though the game did not end in a win, Neenah has much to be proud of. Playing in the state championship game is like the Superbowl for Neenah Soccer. Seeing their growth, passion and teamwork come together was breathtaking. Congrats to the team as a whole for the season they had and thank you, seniors.
"This is a team I will forever remember," Forget said.