Satellite Switches to Easier, More Connected News App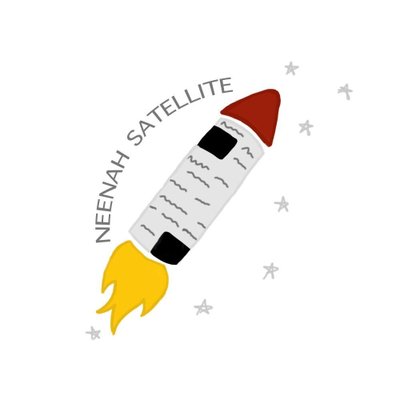 Lex Frahm, Student of Journalism
November 30, 2019
The Satellite converted recently to a Student News Source app to encourage more students and staff to stay connected with the school community, Satellite adviser Mrs. Beth Plankey said. 
The school newspaper, with pieces written by students of Composition for Journalistic Publications, is pushing to change the culture of the school. More connection to the community is a must for student involvement and bonding. This step is being taken digitally. 
Student News Source is an app that can be downloaded from the Google store and the Apple app store to phones to access multiple school newspapers in the area. Notifications can also be set up to alert when important school news is published. When in the app, simply search Neenah High School to access the Satellite feed. 
Along with building the Rocket pride culture of Neenah, the Satellite impacts the quality and quantity of work from students writing for the paper.
"The Satellite and the new app motivates students to create work that engages readers," Plankey, the adviser of the Satellite who has been a major part in the advancement and construction of the school paper for the past 27 years, said. 
More involvement is the key to a stronger school community. A contest was held earlier this month between all the AACP classes to get 100 percent of the students in the class to download the new app. The rewards featured coupons for food from McDonald's per class, and classes with complete participation were entered into drawing for ice cream for the whole class. 
Although the rewards for an easy task existed, only four AACP classes got full participation on downloading the app. The classes were Mr. Chris Rudquist, Mrs. Beth Plankey, Mrs. Diane Underhill, and Mr. Scott Hertting.  Rudquist's class won the drawing.  A complete prize update is listed on the Satellite.
Although the Satellite had a custom app last year, SNO (Student News Organization), of which NHS is a customer, modified its offerings.  Plankey said that there is always something new, especially in an evolving field like journalism. 
According to SNO, the internet is revolutionizing journalism. Reporters know it. Educators know it. So do printers, editors, and the guy who refills news stands. Students would not be reading this otherwise.  SNO does not snub print papers. They think they are great. Honestly,  print just is not enough anymore. No longer can journalism survive in print. Readers do not just want online and mobile content, they expect it. Journalists with digital media skills are in high demand;  the tides change.
Plankey believes that preparing students for success means embracing that change.
Download the Student News Source app to stay with the times, and follow Satellite on its journey as a forerunner of online school news publication.  Click to view a list of SNO customers in Wisconsin.