Orbit Helps Neenah Students and Families in Need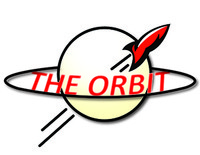 Led by Mrs. Shelley Aaholm and Mrs. Chris Christensen each year the Orbit raises funds for necessary supplies for Neenah students and families in need.
"The Orbit is a closet in the high school that contains tons of supplies; we have everything clothes, food and even personal hygiene products," Aaholm said.
The Orbit is an organization that helps provide basic needs to families in need throughout the school district. Aaholm borrowed the idea from other local schools from where she grew up. Aaholm had the determination and drive to bring a similar program to Neenah.
Only in its sixth year, Orbit still manages to beat its goal every year in terms of fundraising. Cashing in $4,247, making $2,143 more than last year. But partnering up with the Helping Hands Book Fair, a whopping $19,756 was made. 
Fortunately, the fair is just one of the legs of the table, which keeps the Orbit standing. Donations are constantly soaring in from individuals, organizations and churches. These donations usually come in the form of checks; however, donations of needed supplies are welcome. As expected, only quality, useful supplies are accepted by the Orbit. 
Reported by The Washington Post, questions are being raised if communities and the government are devoting and using funding effectively to help the needs of children. Poverty is becoming a major issue in the United States. Furthermore, its noted that for the first time in 50 years that a majority of children in schools are considered "low income." 
To combat the growing poverty rate, the Orbit hopes to help kids and families make it through difficult situations by providing the essentials. 
Aaholm wants students to be aware of the Orbit, so they know where to go if they need help. In the N.J.S.D., 31 percent of students are reportedly economically disadvantaged according Neenah's stats in the DPI Report Card. A large number of students and families can be helped through the organization. 
How to help
Donations whether money or supplies are a great way to help support Neenah families through the Orbit. There is no donation bin but, by contacting Aaholm or Christensen is a way to donate supplies. 
How to get help
Receiving help from the Orbit is as easy as pie. By contacting Aaholm or any of the guidance counselors,  they will provide the needed help through the Orbit.