Wrestling Managers and Team Promote Beanie Fund-raiser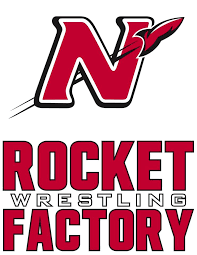 Beanies are being sold to help pediatric cancer, and NHS wrestlers and managers have been spreading the word to maximize sales from Nov. 1 to Dec. 20.
Pediatric Cancer is found in children typically ages 0-14 but also common in teenagers 15 – 19.
"The fundraiser is going toward pediatric cancer but also to Neenah's rocket wrestling club," freshman wrestler manager McKenna Herm said. This is Herm's first year as a manager, and she is trying her best to stand out and spread the word about the fundraiser, to get a good rep with the other managers.
The Rocket Wrestling Factory is known for their incredibly talented wrestlers and their fund-raisers who always raise large amounts of money.
Many students and staff do not realize how much fund-raising wrestlers and managers do unless they personally know someone or look at the posters hung up around Armstrong and Conant. Managers have spent so much time trying to spread the word or gather donations to help out the kids in need.
"Us managers, make more of the sales, while the boys wrestle," Herm said.
She noted that the club is well known for having most fundraiser money go to a certain charity.
Neenah wrestling always has boatloads of fundraiser going on in to help kids in need, and show as much support as they can.
"We figured it would be a cute fundraiser that could benefit in many ways," senior manager Brianna Fochs said.
Managers across the Rocket Wrestling Factory staff, have spread the word about their fund-raiser from walking into classrooms to posting on their social media.
"Social Media is always a great way that gets students to ask us a bunch of questions," Fochs said.
This fundraiser has helped both pediatric cancer, and RWF in unimaginable ways, and they cannot wait to keep spreading love and support to those in need.