Winter Sports Predictions from Captains Excite Rocket Nation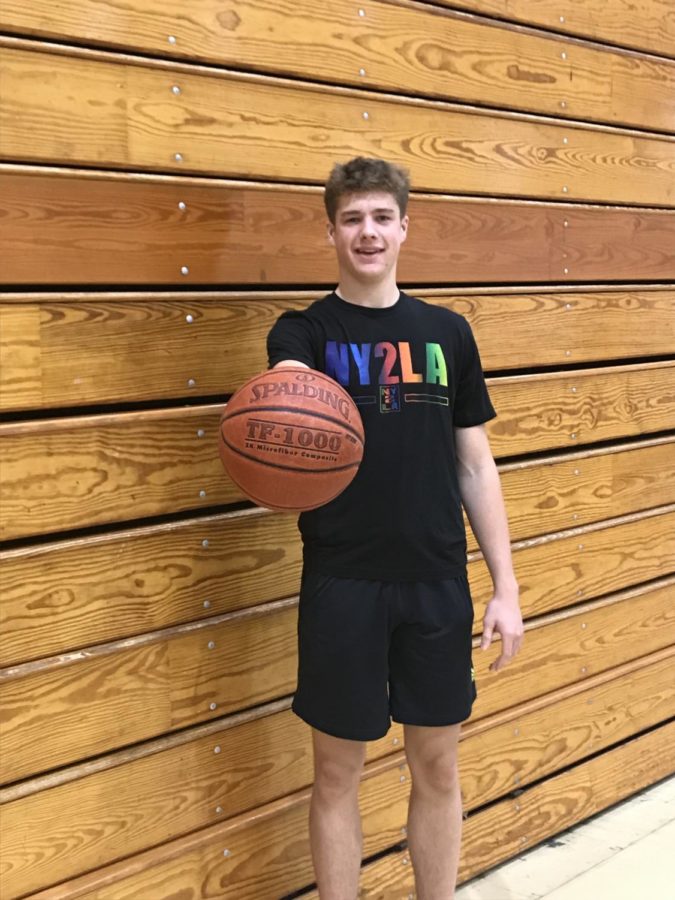 Winter sports set to begin at NHS include hockey, basketball and swimming, and each team's captain had some things to say about its respective seasons, which started Nov. 18.
"All that I expect of our team is to give 110 percent, each and every practice. As long as we do that, the results will show, without a doubt," senior basketball captain Max Klesmit said. "As long as we do that throughout the season, which is 22 games, we will be fine. If you work hard in practice, you will play hard in the games, it all kind of translates. From Nov. 18, all the way to hopefully March 15."
According to Wissports, each and every team can officially start on the same day, so nonetheless to say, no team gets a head start.
Focusing on goals for this season and building off of last year's success, Klesmit said. "Last season, we went to state but came up short. This year, it would be a dream come true if we could get back and bring home a championship this time around."
Basketball was not the only winter sport to have prior success, however. The hockey team, which is also combined with Hortonville and Menasha students (hence the name NHM), made a run to state last year as well.
A key asset for them returning is junior captain Luke Elkin, playing as a defender. Elkin and the NHM hockey team are coached by Jeff Lindemann. Discussing similarities and differences between this year and last year, Elkin was straight up with what he expected this year from himself and his team: "Last year, obviously, we had a lot of success. We did lose some very good seniors, but with everyone else on our team gaining experience, we should be back in the mix for going to state."
The other winter sports team that is looking to improve upon last year is the swimming team, led by senior Ethan Coons.
"Last year, we were the runner-up in the conference, so obviously if we improve enough, we can win it. The biggest thing is just everyone collectively improving on times by even so much as a second, and coach has stressed that."
Be sure to come out and support fellow rockets. Check the N.J.S.D.  for full schedule for boys' basketball, hockey, swimming, and any other winter sports.