New Classes Coming in the 2020-'21 School Year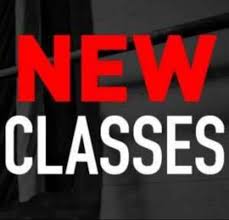 NHS introduces a variety of new classes every year, and the 2020-'21 school year is going to be no exception.
Several classes are being offered next year that act to replace or improve pre-existing courses or to fill previously unfulfilled niches, according to Associate Principal Tim Kachur.
Upcoming English offerings include English 11, a class meant to combine the two current junior-year English classes – American Lit. and Lit/Comp 11 – into one more cohesive and informative whole, which will bring students a "much richer experience," Kachur said.
Another English class, Pre AP English 1, is aimed at freshmen and designed to prepare them for the AP English pathway by teaching students the foundational skills needed for success in those courses, including close analysis of text and critical thinking. A second Pre-AP English course, Pre-AP English 2, will be added for the 2021-'22 school year.
Two math classes are upcoming next year. The first of these is a year-long version of AP Statistics, which is already offered as a single-semester class. Offering an extended version of this course will give students a more thorough background for college and allows them credits through the class's AP exam.
The second of these classes is college tech. math, an alternative path for students who have already been through Geometry but do not want to do Pre-Calc or College Math. The course teaches math with technical applications, things like quadratic and linear equations, as well as graphing and trigonometry. Unlike College Math, College Tech Math's college credits can be transfered to UW institutions beyond Fox Valley Tech. Kachur says this "opens all doors" for students.
Also being introduced next year are two computer-focused classes – Computer Science Essentials and Cyber Security. Essentials is targeted at freshmen who already have a good grasp on skills like coding. It was described as a replacement for Introduction to Technology. Cyber Security is fairly self explanatory, introducing students to the world of cyber security. This is a rapidly growing job field that many tech schools and businesses are begging high schools to educate students in, meaning that this class could open the gates to many potential careers.
A single new science class, Animal Behaviors, will be offered. NHS currently offers no fully animal-centric biology classes but has several classes focusing on general information and plants. This class is the first of its kind and is much more in-depth on animal biology than any more general courses currently being offered.
Course selection for next year will be live starting Dec. 18.  Course selections will be made using Xello.