Students Honor Veterans with Veterans Day Ceremony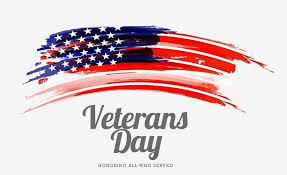 NHS honors veterans with its annual Veterans Day ceremony, but for the last three years that responsibility falls on the American Studies classes.
Mrs. Deb Gauthier and Mrs. Sarah Roblee have been in charge of guiding their students in arranging the ceremony. "Every student had a job that day. Whether it was from speakers to parking lot attendants, to security guards," Gauthier said.
The American Studies classes were as busy as bees during the day.
The Veterans Day ceremony is an event that brings students together to honor those who have served in the area. The ceremony includes student made displays as well as advanced Chamber choir and advanced band performances. The program also specially honored teachers at Neenah that served.
Both time and effort is put into this ceremony to make it memorable for the Vets. The choir and band both perform during the assembly. "It was really fun being apart of the Veterans program because I have Veterans in my own family. It felt like I was not only honoring the ones in the room, but my own family as well," Advanced chamber choir member Rhieley Mulder said.
A Veterans program is not special to NHS. According to the Appleton Area School District, "We will honor our veterans with a couple of songs, a brief talk about veterans and a video on Richmond's Wall of Honor."
Finally, the ceremony ends with the retiring of the colors, honoring not only the Vets in attendance, but all those who have served and are currently serving country.