Column: Awareness of Most Expensive Youth Sports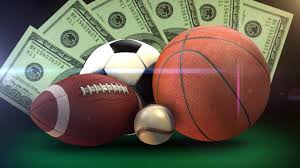 Today, sports rule the internet, priorities, social status, time consumption, and more. 2020 is the start of a new decade and it is a tough decision to figure out what sports your kids should play. Many factors can play a role in this, but the biggest one is money. According to a turbotax study done in 2013, the annual income of youth sports was around $5 billion and each parent spends roughly $672 a year. 
Understanding which sports your child should and should not play will help reduce these annual costs and can release a boulder off of families shoulders.   
The sports that are the most expensive are activities with excessive padding. Padding alone can cost many hundred dollars and new sizes are needed each year. The #1 most expensive sport is the biggest riser in North America. Lacrosse is the most expensive sport for this reason according to stack.com. Helmets can also cost roughly $300, sticks are another $100, and nice hockey gloves are $150 at Dicks Sporting Goods. This does not take into account the travel and fees. All these fees amount to Lacrosse as the most expensive youth sport costing roughly $7,956 per year according to stack.com, but what if lacrosse was played on the ice? 
Hockey is the second most expensive sport due to the great amount of pads and the expensive skates. According to Dicks Sporting Goods, a full set of hockey pads (this includes helmet, visor, and gloves) is roughly $600 and hockey skates is $130. Sticks are not as expensive as the other gear, but they are frequently replaced and repaired. Since ice rinks are rare in warmer climates and indoor rinks are hard to find, this also makes traveling for hockey expensive. All expenses for hockey total to around $7,000 per year making hockey the second most expensive sport to play according to Stacks.com.  
The final few most expensive sports to play include football, baseball/softball and soccer. Football and baseball are the most popular sports in the United States to watch according to sportsshow.net, so it is not a surprise that they are in the top five. Football pads cost the most out of any other padding and if youth sports did not usually supply them they would be higher on the list. New baseball bats can cost as much as $500 but since there is not much protective equipment it does not cost as much as hockey or lacrosse. Footballs annual cost is around $2,700 while baseballs cost is roughly $4,000. Lastly, soccer can get pricey bringing in an annual amount of $1,500 per year. Cleats and travel take up the most of the soccer costs. All of the listed prices are from Dicks Sporting Goods throughout North America. These sports are on the lesser end of the spectrum when it comes to price; however, they can still get expensive over time. 
While money is not everything with sports, it can definitely be a factor that can play a role in the decision making of your children. Being and athlete myself, I would 100 percent make my decisions based on my future and what sports I love to play. For low income families, however, staying clear of a few of the big priced sports may be a safe option. Sports can change the lives of kids and families, price should not matter when making a decision.