Senior Bella Mullally Reflects on Her First Powerlifting State Championship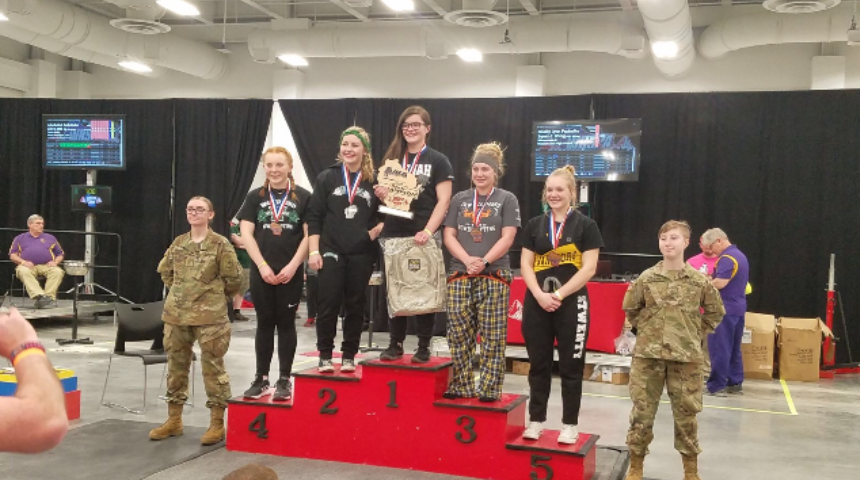 How did it feel to win your division at the state level for the first time?
"Becoming a state champion was one of the most exciting, emotional, and rewarding events I have ever experienced. Going into the competition, I was ranked top 3 and I knew that it was anyone's game. I realized that focusing on my competitor's numbers would get inside my head, so I let my coaches worry about that while I stayed calm and focused on myself. My last dead lift (the final lift of the meet) ended up securing my victory and I shared that emotional moment with my coaches and teammates. Personally, becoming a state champion was about more than just me, it was my chance to give back to my teammates and my coaches. I would never have been at that state meet, much less a state champion, without all the people who have supported me, namely my three main coaches Joe Lewis, Matt Peroutkey, and Bill Hanselman. Consequently, winning a state championship was beyond rewarding because I won it with my team and for my team. "
What has inspired you the most in your athletic career so far?
"My teammates and coaches are always my biggest inspiration. I love training with my teammates because we push each other at practice, cheer for each other at meets, and they always make me laugh; my team is my family. More so, my coaches are an incredible inspiration. Neenah Powerlifting is lucky enough to be coached by two world-renowned coaches; they never fail to inspire me. Before my last dead lift, my coach Joe Lewis told me that no matter what happened he would be proud of me but I knew I would make the lift because I was doing it for him. Additionally, my coaches always say to have no regrets, to leave it all on the platform, and that's what I did at the state meet and is the reason I won a state title."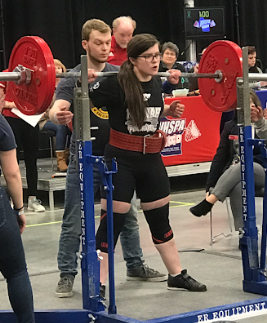 What is your favorite part about powerlifting?
"My favorite part about powerlifting is the confidence it gives myself and my teammates. Powerlifting is one of the only sports based on pure strength, how much you can lift on any given day. The coolest part about powerlifting is lifting numbers you never thought you could lift and watching your teammates do the same. A lot of powerlifting is mental, your ability to push through tough barriers and lift seamlessly impossible weights. The confidence I have gained through powerlifting is incredible."
If you could give advice to a young aspiring athlete, what would it be?
"The one piece of advice I would give anyone is the same piece advice my coaches gave to me- have no regrets. Whether that's in a sport, in school, or in a job, always be willing to give whatever effort you have that day. Life is too short to miss opportunities so make sure you have no regrets."