Graduation Update: NHS to Hold Virtual Graduation on May 27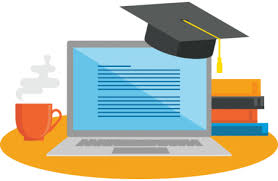 The Class of 2020 at NHS will be celebrated like no other in the school's 144-year history of graduation ceremonies.
For the first time, Neenah seniors will be honored in a "virtual" graduation ceremony that will consist of most of the same aspects of previous graduations and at the same date and time as originally scheduled on Wednesday, May 27 at 7 p.m. The event will be available through a YouTube link.
The 480 seniors will schedule times to pick up caps and gowns on May 6 and 7 in the school parking lot. Each senior will put on his or her cap and gown and have a photo taken. The photos will be incorporated into the ceremony as each senior's name is called. The ceremony will include the usual commencement addresses from two members of the senior class and musical performances.