Latino Club Hosts All-School Trivia Quizizz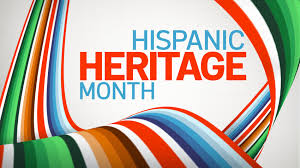 In celebration of Hispanic Heritage Month, the NHS Latino Club will be hosting a trivia event during Advisory on Wednesday, Sept. 23.
Because of COVID-19 limitations, this event has been moved entirely online, with students able to log in virtually from their Advisory Classes to compete.  Ms. Felicia Torres, Latino Club adviser, told the Satellite: "The whole school is invited."  Addressing bandwidth limitations, Torres consulted with the library media staff, who stated that the Internet speeds at NHS are fast enough for every student to be playing the same Quizizz at the same time.
This Quizizz will mainly focus on the Latino world, highlighting its people, foods, culture, music, traditions and more.  Teams will be formed during the competition.