Finding Ways to be Positive After Athletes Tears ACL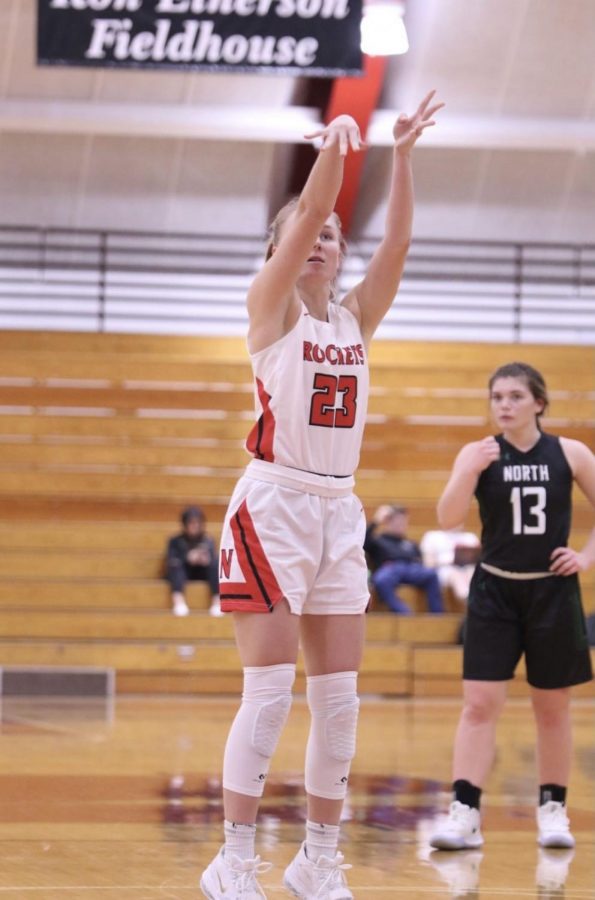 Eager to be back on the basketball court, varsity starter Ella Schroeder, proudly leads warm-ups the first day of practice. As a junior captain, Ella feels pressure but also peace as she works with the younger girls. She guides her teammates in both a powerful and calm way as she has the game memorized like the back of her hand.
Halfway through a mid-season home game against Oshkosh-West, everything changes for Ella Schroeder. After making a cut and misplacing her foot she falls to the ground and holds her knee. As the trainer rushes over, Ella can only think one thing, "Wow this can't be real. I just tore my ACL". She immediately knows exactly what has happened, she hopes the trainer's words are different from her thoughts. Flipping her world upside down, the trainer confirms to her and her family that she did in fact tear her ACL. Ella knows her season will be completely different than what she expected, she is filled with anxiety as she imagines what a year of physical therapy and recovery will look like. An eagerly anticipated season crumbles right before her eyes. 
As she prepares for her surgery on Jan. 9, 2020 Ella Schroder realizes something; the mountain of recovery she is getting ready to climb will be much more mental than physical.
While she is still in recovery and attends weekly physical therapy sessions, Ella constantly brainstorms ways she can be the best version of herself. Ella Schroder knows that she isn't able to directly help her teammates on the court, but will do everything she can from the bench.
Although Schroder occasionally wants to quit and give up, she still rises every day knowing she is one step closer to being back on the court.