Bracelets for Charity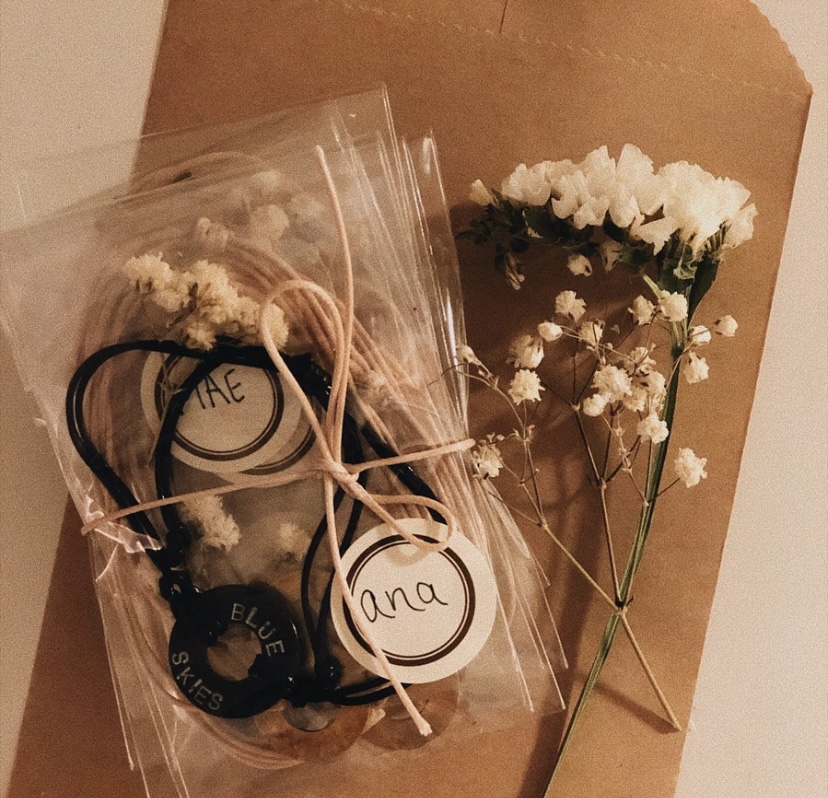 A determined senior at NHS, Syri Brandt, creates her own business at only 16 years old.
Originally named Washers and Flowers, she customizes bracelets with symbolic words on them and designs flowers. The bracelets are made with a washer, some string, a hammer, and Syri's love.
These custom bracelets "bring joy to people just by looking at their wrist."
But, she wants to switch directions to a path that changes the world for the better. 
She wants to make the world a better place.
She wants to show her generosity and compassion. 
She wants to spread her kindness to everyone. 
She wants to help people that need extra financial compensation.
She wants to reach across the world and spread her love to everybody.
She wants to leave an impact on this Earth.
Brandt calls her business Forty Percent. She still makes the custom bracelets but took the flowers out of the equation. The goal of her business is to donate 40% of your purchase to her selected charity of the month. This is to focus her brand more inclusively to her customers and to the charities that she is helping. That is why she created the hashtag, #ForThemAndYou.
For the month of October, she chose the American Cancer Society, in honor of breast cancer awareness month.
She asks you to look at her Instagram @Forty__Percent and order a bracelet with your custom washer metal, string color, and your custom word or phrase that is only limited to 9 characters on each side.
They run at $10 per bracelet, but hold an invaluable amount of love, kindness, and generosity because you know that 40% of your purchase went to helping those in need, and in this case, those fighting cancer.