Virtual Among Us Tournament Hosted by Arete Student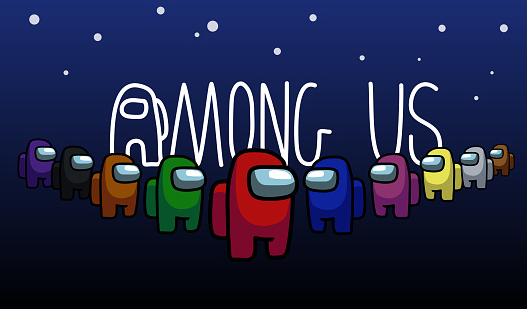 A virtual Among Us tournament hosted by Arete student, Aryn Gauerke, begins Saturday Nov. 21, depending on level of participation.
"I created this tournament because I wanted to bring people closer together and I enjoy playing video games," Gauerke said. 
What is Among Us? 
Among Us is a video game like cops and robbers, but composed of imposters and crewmates. During the game, a meeting can be called and participants may be voted off the ship. Being voted off may come across like the end of the world, but in reality it adds to the suspense. For more specific rules players can look at the Genius Hour-How to Play Among Us.
Additionally, players often recommend that potential players watch a Youtube video to get a better idea of how to play the game. 
Players can find the game available for free in the app store. According to CNBC, in the first half of September people downloaded the game almost 42 million times. 
How will the tournament work? 
Rounds will be held every Saturday as long as people sign up. To participate,  use this Mod Sign-Up. 
After each game the number of points received adds to total score. Once the tournament ends, total points get added up. The information on how to earn and lose points can be found in the Genius Hour-Among Us Point System. The winner of the tournament would earn major bragging rights.
To participate, sign up, access Wi-Fi, download the app, and play somewhere virtually. The games take place every Saturday, not at the high school. For communication purposes, use the Zoom link provided; after signing up for the tournament, expect a Zoom link sent to on the days of the tournament. Using that Zoom link, join the among us game and receive the code. 
What is the purpose of the tournament?
"I think the tournament would be a great way to meet new people, it just happens to be my genius hour project," Gauerke said. 
The tournament serves as a way for Gauerke to bring people together, create memories, and have a good time. 
Gauerke is in the Arete academy. Each semester an Arete student must create a genius hour project. She created the tournament for her project. Furthermore, a genius hour project – more commonly described as a passion project, is basically like a test, except students implement creativity and add a personal touch.
Gauerke hopes by hosting this tournament people will be able to connect with others over a shared interest, allowing new friendships to blossom.