UW-Oshkosh Changes Admissions Process to Benefit Students, Families and Faculty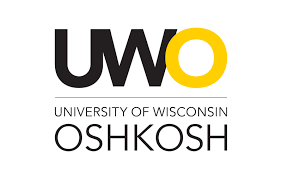 UW-Oshkosh found ways to alter its admissions process in 2020 to make it less stressful for everyone during hard times. 
Justin Stigler, the assistant director of admissions at UW-Oshkosh and the admissions department have worked like dogs to make it happen. "This fall has had its own unique challenges too," Stigler said. "As our office has to scale back drastically on the  face-to-face recruitment that we're accustomed to doing to ensure the health and safety of our staff."
This is a common theme from colleges across the nation. In a CNBC article by Jessica Dickler, Colleges acceptance rates may go higher as schools start aggressively courting applicants, Dickler explains how even the most prestigious universities acceptance rates have risen from record lows.
Many universities have also altered the visiting process. At UW-Oshkosh, they continue to hold daily presentations and visits several days a week; students that are unable or unwilling to come in person are offered an abundance of virtual tour options as well. 
Another change Stigler made to accommodate to the pandemic was to also make the application less requiring.
This consists of a 50 percent cut in the application fee cost, the ability to submit an unofficial transcript, and making the application be test-optional. This means that if certain states or districts were unable to administer the ACT or SAT standardized tests, students would still have the chance to apply and be accepted to colleges.
The Washington Post reports that many colleges are not only dropping this test-optional application now but forever. This is a monumental step for colleges all over the country because the ACT and SAT are such recognizable tests that seem to holistically deem how intelligent a student is. 
Overall, throughout all of these changes, Stigler believes that UW-Oshkosh's biggest success during the pandemic has been the strength of this fall straight out of the gate. Many students have already applied and committed to UW-Oshkosh for the fall of 2021, and in Stigler's eyes, that is a success within itself.
With Oshkosh recently being one of the latest pandemic hot spots of the nation, it is important to stay safe.
The New York Times reports that in the past 7 days the Winnebago County is finding an average of 220 cases a day. This is exactly why it is so important that these actions are implemented to keep Oshkosh and surrounding communities safe.