Review of Run: A Chilling and Thrilling Film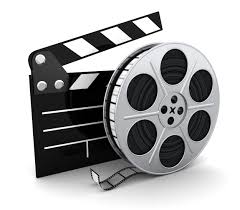 The year of 2020 has been a thriller in and of itself; however, despite all the real and terrible things that have happened this year, the world could use some thrill on the side of entertainment. Lucky for us, Run is the perfect thriller to distract from all the bad in our world right now. With essentially the whole world staying at home, Run is not in theaters, but instead is primarily streaming on Hulu, with subscriptions that cost as little as $5.99. Hulu also provides a student discount subscription bundle at a price point of just $4.99.
Run is a PG-13 rated thriller directed by Aneesh Chaganty, who also directed Searching (2018). Set in the town of Pasco, Wash., Diane Sherman, played by Sarah Paulson, lives with her daughter Chloe Sherman, played by Kiera Allen. Like Hush, this is a thriller with disability at its forefront. Chloe is an intelligent wheelchair-bound teen dealing with five illnesses (asthma, arrhythmia, diabetes, hemochromatosis and paralysis). Her life is confined inside her house and micro-managed in every way by her mother. As Chloe awaits her college acceptance letter, she becomes more curious about the outside world. More importantly, she becomes curious about a strange pill bottle filled with one of her medications. This bottle, however, has her mother's name printed on the side instead of her own. She does everything she can to investigate, although she does not have a phone or even internet. When out seeing a movie with her mother, Chloe goes to the nearby pharmacy on her own to ask what the mysterious pills are. Chloe stumbles upon some information that completely flips her world upside down — the pills were prescribed for their dog, a dog who does not even exist. This begins Chloe's traumatizing discovery of her mother's extreme mental illness and insanity.
Run was absolutely gripping from the start. The first scene shows Diane's prematurely born baby, who we assume to be Chloe, surrounded by a team of doctors and nurses helping the baby escape an untimely death. There is then a time-jump of about 17 years, and we see Diane and Chloe present day. Chloe is a home-schooled, high school junior and rarely sees the world outside of her house. Once she finds the pill bottle, she grows suspicious of everything that seemed so normal to her before, like the absence of internet access in the house. Suspense quickly builds up as Chloe becomes determined to find out what this mysterious medication is. Chloe attempts to make a call using the single retro cord telephone in her mother's room while her mother is tending to her garden, giving her a brief window of time to successfully make the call. She gets a random person on the line and asks them to look up the medication in question, only to find out the medication was not what she thought it was.
This film is especially thrilling because the audience discovers information with Chloe. When Chloe goes to the pharmacist, Chloe and the audience find out at once that the medication her mother has been giving her is for dogs. This gives the audience the sense that they are solving the mysteries within Chloe's life.
The acting in this film is delightfully surprising. Sarah Paulson's eerie and menacing style of acting that we see in Run is seen in American Horror Story and Ratched as well. Despite Run being actor Kiera Allen's debut film, her acting in the film reflects the work of someone that has been acting for years. Allen is disabled not just on screen, but in real life. According to Allen in an In The Know video, "Run is the first film in over 70 years to star a real wheelchair user."  In a Screen Rant interview with writers of Run Aneesh Chaganty and Sev Ohanian, Allen played a big role in designing parts of the set and modifying the script and actions of her character to reflect that of a disabled person. This provides the audience with a refreshing sense of legitimacy throughout the film. 
Despite Run being rated 90 percent on Rotten Tomatoes, critics of the film claim that Run is riddled with plot holes. Roxana Hadadi, a film reviewer at Polygon, says Run is predictable and "Paulson's crazed manipulations are underserved by a narrative that collapses under the slightest scrutiny," claiming that there is a "disconnect" between Chloe's aptitude and her lack of awareness of her mother's derangement long before she finds the pill bottle. These plot holes are minor and do not weaken the demented and on-the-edge-of-your-seat story of Diane and Chloe's relationship being brought to its demise.
Overall, Run is a fun and twisted film, and I recommend it to anyone looking for a creepy thrill. Run brings "what if" questions into the minds of the audience: "What if this happened to me? What if my mother is not who she says she is?"; questions that add to the terrifying realization that what happens in this film could potentially happen to anyone.