Review: How to Buy the Right Laptop for College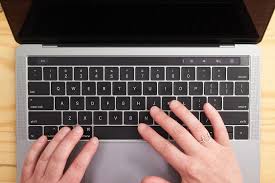 Jacob Lind, Student of Journalism
December 23, 2020
 I will be going to college this fall and want to buy a laptop for school; however, I do not know which one to buy. I do not want to spend over $1,000. Which laptop should I buy?
A laptop is an essential tool of which every college student should invest. It allows students to work faster and with better organization, as well as offering the ability to manipulate digital information such as videos, images, or 3D models. Even if students do not need to manipulate digital information, the other abilities of a computer allows them to work more efficiently.
"I can't imagine what I would do without my [Macbook]," Kjersta Lind, second-year college student said.
In order to allow students to work with greater efficiency in college, they need to decide what laptop is best for them. This means that criteria needs to be established of what a college student would need in a laptop. As for most college students, cost is the first element considered. 
Then, the strength of the specifications of the laptop as it would relate to the needs of the fields that a college student would pursue. These considerations will give an idea of which laptop that students should buy depending on the field that they are studying, as the workloads would differ.
To start, the Dell XPS 13 will cost $949, close to the $1,000 budget, but if one's field of study requires use of programs that require fast processing, this will be capable of running those programs. This laptop packs a most recent Intel i7, and 16 gigabytes of RAM, plenty of processing power for a student that is studying a field such as engineering or science. 
"On Geekbench 4.3, the XPS 13 earned a score of 22,492, exceeding the premium laptop average of 15,576," said Andrew E. Freedman, from Tom's Hardware, a well respected computer reviewing source for 24 years. This means that the XPS 13 is 44 percent faster than the average "premium" laptop at just $949. 
Another laptop to be considered is the Google Pixelbook Go i5. At $849, this laptop carries the same simplistic elements of a Chromebook, with adequate tools for the average college student. Although it has a less powerful processor and less RAM than other laptops, the i5 performs well enough for the average college student.
"The Pixelbook Go's scores were average for its category of high-end Chromebooks, which includes models like the Acer Chromebook 714 and Lenovo Yoga Chromebook C630 in addition to steeds from Google's own stable," Tom Bryant from PCMag said.
This shows that the Pixelbook Go will have enough power for typical college tasks, making it a viable option for someone that does not need to edit videos or 3D models regularly.
If students do need to edit videos or work with Adobe Photoshop, Apple offers their new Macbook Air. "Our MacBook Air with 16GB of RAM scored a resounding 5,962 on the Geekbench 5.2 overall performance test, crushing the XPS 13 (5,319, Core i7-1165G7) with an 11th Gen (Tiger lake) Intel Core," said Phillip Tracy from Laptop Mag. 
However, the baseline model, with 8GB of RAM costs $999, right at the budget line. This new Macbook packs Apple's new processor, which is clearly quite powerful, as well as an incredibly vivid display, which is necessary for people who will study graphic design or use Adobe Photoshop. 
To attest to the strength of the Macbook for editing, K. Lind says: "It makes editing my pictures easy. When I apply an effect, it [renders] the new image quickly and the [display] shows better color than anything else I've seen." 
To conclude, each of these choices could work great for college students, as long as they choose the right one. Tom's Hardware tells that the XPS 13 is extremely powerful for the price. PCMag shows that students could save some money with the Pixelbook and still have a good laptop. Laptop Mag shows that the new Macbook processor is much faster than the last, with the same editing ease. 
Therefore, to choose between them, buy the Dell XPS 13 if students are going into engineering or sciences. The Pixelbook Go i5 would be a great way to save some money if they are going into a general field such as business and just need to work in Google Docs, with spreadsheets, or on Zoom. 
Lastly, the Macbook Air is right at the top of the budget, but is the best buy for creative fields. Because it uses macOS with new, stronger performance from Apple's processor, it is easy to edit video and use Adobe Photoshop, which is ideal if one studies graphic design or film studies.