Review: Xbox and Its Superiority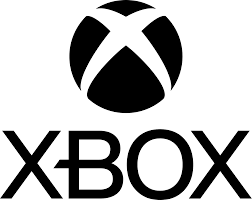 For decades, there has been a feud amongst the gaming family. Which console is better? Is it Microsoft's Xbox or Sony's Playstation? Sony was the early leader by introducing its product first. The original Playstation was released in 1994 while the first Xbox was released in 2001. Both consoles have improved throughout the years and are clearly the top two gaming consoles on the market.
In a recent article from Collin Flatt, a graphic designer and reviewer, he explains 15 reasons why Xbox is better than Sony's Playstation. First and foremost, the Xbox is the most powerful console available to consumers. For years, the Xbox has been produced with more teraflops than that of the Playstation. Teraflops are important when comparing consoles or all types of computing systems. With more teraflops, the system can process information quickly which results in better gameplay and graphics. The Xbox One X was produced with 6 teraflops while the PS4 Pro only has 4.2. Additionally, Microsoft was the first company to successfully incorporate online gaming. It was introduced with the original Xbox in 2001 but was later improved with the Xbox 360 in 2005. As Xbox implemented its online services, gamers were able to play with and even against other people around the world. With this adjustment, Sony was introducing the PS3 but could not compete with Xbox's online gaming presents. Microsoft was able to sell above 5 million more consoles than their primary competitor. Now, Sony tried to defeat Microsoft at their own game with PSN servers, but this failed miserably. In 2011, the PSN servers had an outage that lasted 23 days and left over 77 million users with compromised personal data. In comparison, Microsoft's online servers remained healthy and were proven to be faster as well as being more reliable. In the beginning, Sony swept the market when they released the Playstation and PS2, but as Sony kept producing new consoles, there was not a way for people to play games from the older console on to the newer one. Microsoft took note and constructed the idea of games that are backwards compatible. Backwards compatibility makes it possible for people to play certain games from its old console on the new and improved console. This was a major advantage for Microsoft and the Xbox console series.  Microsoft introduced this new idea with the release of the Xbox One in 2013. Sony dropped the PS4 just days before the Xbox One was officially released, but it did not have this feature. This left Playstation users devastated and unhappy with the company as they had to wait seven more years for a new console just to have a feature that was already taking off. Lastly, he clarifies that Xbox is superior because of Xbox Game Preview. With this software, gamers are able to experiment with different games to determine if they like it before it is officially available for purchase. This allows people to form opinions and preferences before they spend the full $60 on a new game on its release date. 
In addition to this article of the Xbox, I interviewed a fellow NHS student, Adam Kollermeier, about the console wars. He explained why he believes that Playstation is inferior to Xbox. "I remember when I got it for Christmas, I was so excited. I did some research and told my parents that we could use it for the family just as much as I would use it for my own enjoyment. We could watch Blu-ray movies and compete with each other on the Kinect." The Kinect is a sensor that can plug into the Xbox and use as if it was a WII. This sensor has been used to play family games such as Minute to Win it, Just Dance and Kinect Sports. Not only is the Xbox for personal use, but it can be utilized for family entertainment and involvement. In an article by Susan Carraretto, who created a website for mothers to connect with their kids, she explains how she wishes every family could have access to the Kinect as it allows parents and their kids to play together.  This feature is also not provided with any of the Playstation consoles. 
On the other hand, there are some downfalls of the Xbox. While gamers have to pay for Xbox online services, they do not have to pay for Playstation's. It is currently free to join. Also with Sony's Playstation players are able to use virtual reality. This has been a huge seller for Sony as many people love to experience the virtual world alongside with their games on the console. With Playstation's unique attributes, I understand why it is in the discussion for which console is best.
Although both consoles offer a high quality gaming experience, a clear winner exists. Based on the factors above the Xbox offers the best overall package and value.  Microsoft's Xbox remains the leader in the gaming industry.