Salutes and Slams: Week of Jan. 18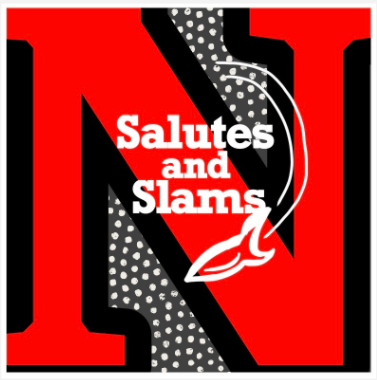 Salutes:
Students are excited to return to Green status as second semester brings a fresh start.
Opportunities have increased for involvement in and support of Neenah clubs and activities.
Pacing of three-hour classes has improved since they began in September.
District intention to return to Day 1/Day 2 (traditional schedule) in February encourages students and staff.
Slams:
Poor district communication leaves students and teachers baffled over schedule details as second semester begins.
Unsatisfying winter weather brings little snow to compensate for low temperatures and hinders mask-breaks for in-person learners.
Students should remember to follow social distancing and mask protocols during the lunch hour.
Return to green status kicks off with inconsistent class start times.  Official start for morning classes is 8 a.m. and 12:20 p.m. post lunch.